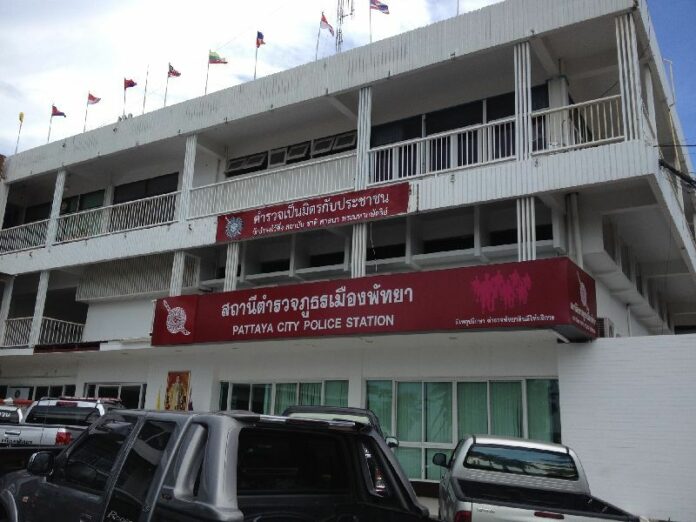 PATTAYA — A policeman accused of ordering the extortion and rape of a bar worker in the resort town of Pattaya earlier this month said he had nothing to do with the crime, police said Monday.
Sgt. Maj. Kittikhun Fonrueng surrendered to police on Wednesday, seven days after the victim was allegedly kidnapped and sexually assaulted by his two underlings. Kittikhun, who's been expelled from the force, isn't facing any legal repercussions for defying the arrest warrant and is now free again on bail, according to an investigator.
Read: Pattaya Cop Remains Free Week After Alleged Rape
"He said he would contest his case in court," Col. Chatchapol Pattarasiriporn said.
He added that the police's decision to grant bail for the suspect is reasonable.
"I don't think he would dare interfere with the victim," Chatchapol said. "He's just a low-ranking cop."
The victim said Kittikhun ordered two police volunteers to kidnap her and demand she pay 20,000 baht in ransom money. According to the victim, Kittikhun's two underlings sexually assaulted her when she told them she had no money, and released her from detention a day later.
Kittikhun denied the allegations.
According to Chatchapol, the suspect said he stopped the victim and searched her for drugs, then told his subordinates to escort her to Pattaya City Police Station for a narcotics test. He said they took her to the hotel without Kittikhun's knowledge.
Although arrest warrants for the suspects were issued on Oct. 22, Kittikhun didn't turn himself in for four days.
Only one of the alleged accomplices has been identified by name: Pana Mekkhla, 26. Police have yet to learn the other's identity, Chatchapol said. Both Pana and his unnamed partner in crime were on the run, he added.
Kittikhun has been charged with extortion and illegal detention. Per police regulations, he was fired from the force when his criminal case moved forward, Col. Chatchapol said.