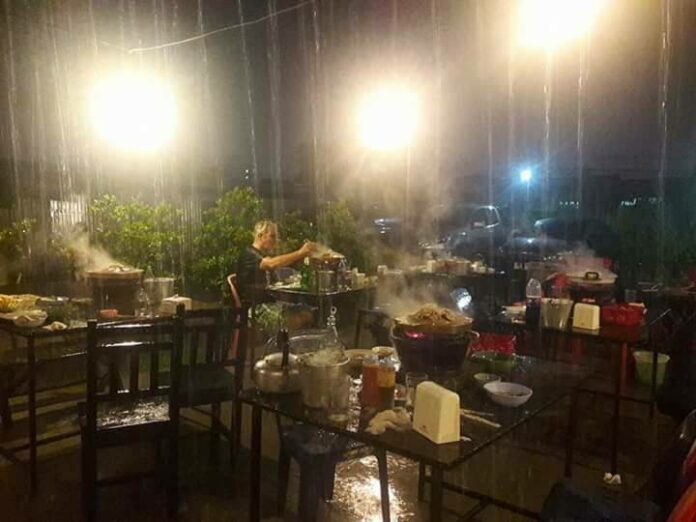 PATTAYA — Barbecue pork is best eaten hot. No one seems to understand this better than a foreign man who refused to let his hunger be interrupted by torrential rain Sunday night in Pattaya.
According to the story which went viral overnight, a couple was served at a barbecue buffet restaurant at about 8:30pm just before the sky opened up with a downpour. While other customers ran indoors, the unidentified man refused to budge. Not even his girlfriend could get him to leave the table, according to Padermchok Wongsiriyanon, son of the restaurant's owner.
"It's so tasty he didn't want to move," Padermchok wrote with a photo posted online.
He sat. He ate. It rained. He ate some more.
Someone eventually brought him an umbrella to enjoy the meal to the last bite.
Impressed with his customer's indifference to the rain, Padermchok gave him another set of barbecue pork out of respect for his fortitude.