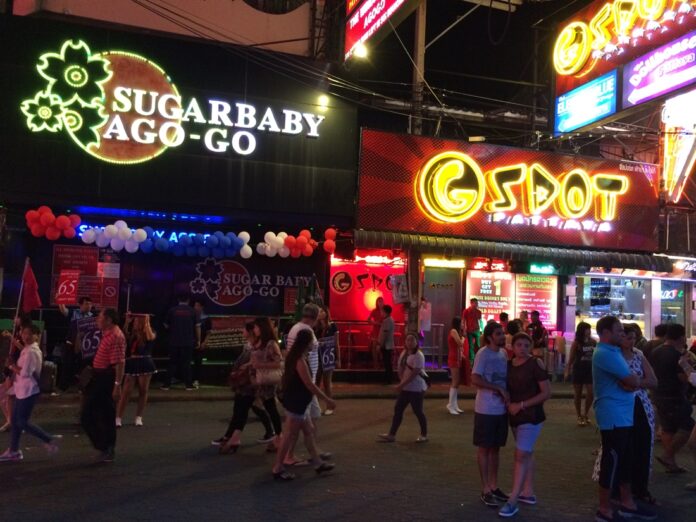 PATTAYA — Wednesday marked the seventh day to pass since a policeman allegedly ordered his subordinates to kidnap, extort and rape a bar worker in Pattaya without being arrested.
Although an arrest warrant was issued for Sgt. Maj. Kittikhun Fonrueng four days ago for the alleged Oct. 19 assault, police have not arrested the sergeant major because he needed time to raise money for a bail bond, the chief investigator of Pattaya City police said.
Read: Tourist Safety Pattaya's No. 1 Priority, New Police Chief Says
"He was looking for assets for his bond, because he had a warrant on him, after he surrenders himself he would need to post a bond," Col. Chatchapol Pattarasiriporn said by telephone Wednesday.
Kittikhun previously told his fellow police officers that he would turn himself in Tuesday but failed to appear, postponing his surrender to Wednesday, Chatchapol said, adding that he's optimistic that the fugitive policeman would surrender by the day's end.
Kittikhun would not be charged for defying the warrant, Chatchapol said.
Kittikhun and two police volunteers stand accused of kidnapping a bar worker in Pattaya on Oct. 19 in a hotel room and demanding she pay 20,000 baht in ransom money. According to the victim, she told the men she had no money at which point Kittikhun's underlings sexually assaulted her and released her from detention a day later.
Upon her release, the woman reported the assault to a junta complaint center in Pattaya before filing a criminal complaint to the police Friday, Chatchapol said. Arrest warrants for the suspects were issued Saturday.
It's acceptable for Kittikhun to keep "postponing" his surrender as long as it doesn't exceed 15 days, the maximum time he can miss work as a policeman, Col. Chatchapol said.
"If it's over 15 days and he didn't show up, it would be like committing suicide," Chatchapol said. "Even if he doesn't get fired over the case, he would get fired because of the disciplinary issue."
Only one of Kittikhun's accomplices has been identified by name: Pana Mekkhla, 26. Police have yet to learn the other's identity, Chatchapol said.
He added that police are still looking for Pana and the third suspect.
Asked whether Kittikhun would be granted bail, the colonel said police would base their decision on his testimony.
Correction: Due to a reporting error, an earlier version of this story mistakenly said Sgt. Maj. Kittikhun Fonrueng was accused of sexually assaulting a woman in Pattaya. In fact, Kitthikun was accused of kidnapping and extorting her.
Related stories:
Pattaya Cops Accused of Kidnapping, Raping Masseuse Freed on Bail