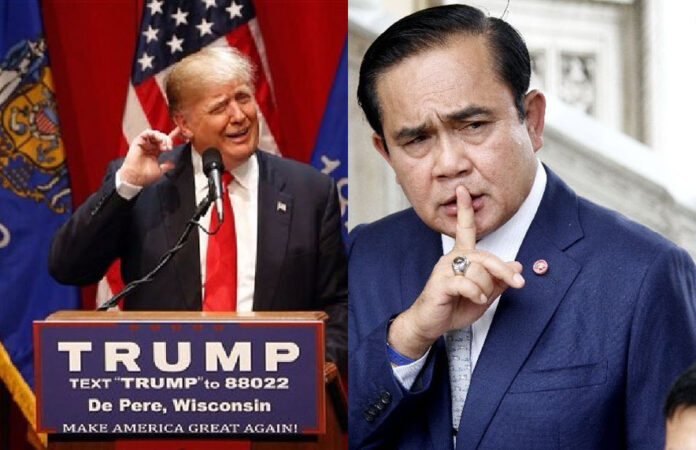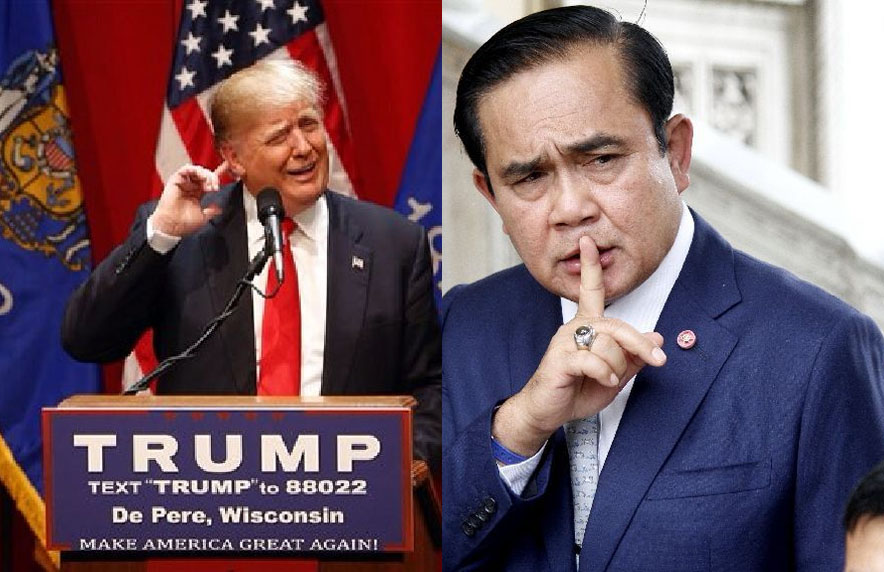 BANGKOK — Gen. Prayuth Chan-ocha played down comparisons between him and Donald Trump on Tuesday, saying that while he may not be a politician like the U.S. president-elect, he is a straight shooter.
Asked about comparisons made between the two since the Republican's election last week, the junta leader responded by launching into a lengthy discourse about himself and his style Tuesday at Government House.
"I don't know if that's good or bad, but I'm not a politician. But when I talk, I say what I believe according to my principles and the facts according to the law. Sometimes, the things I say are too true and impolite, but that's my business."
Prayuth, however, said that when he talks, he is sincere about his principles and true to his personality.
"However, my intentions are clear. After I say something, I don't fester in anger at someone, because I let it go. It's done, over. I go do something else. I might be angry again the next day because it's who I am!
"Don't take my bad qualities and use them as examples. I have a considerable amount of other, good qualities," he concluded.