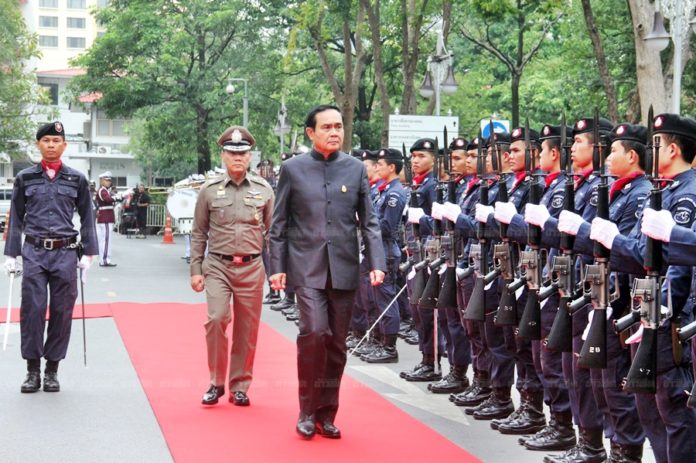 BANGKOK — How will the political landscape alter under new laws to be introduced for the next general elections and after?
While the process of passing new laws to support the referendum passed in August is not completed, a political science professor said she foresees mid-sized political parties and their leaders becoming the biggest beneficiaries of the proposed laws for political parties, politicians and elections.
Such mid-size parties, said Siripan Nogsuan Sawasdee, associate professor of political science at Chulalongkorn University, would be well-placed under the new regulations to forge an alliance with the junta-appointed senate while big and small parties stand to lose.
Essentially Thailand would see a return to "guided democracy," the scholar predicted, in which elections are staged but have little impact on governance.
Reduction of Big Party's Influence
Because most senate members will be appointed by the junta, Siripan said the two big parties, Democrat and Pheu Thai, are unlikely to win a majority and single-handedly form a government. The only unlikely scenario, she said would be the two parties, which have been at odds with one another for over a decade, forming a coalition.
Otherwise mid-size parties will form alliances with the junta-appointed upper house to form a government.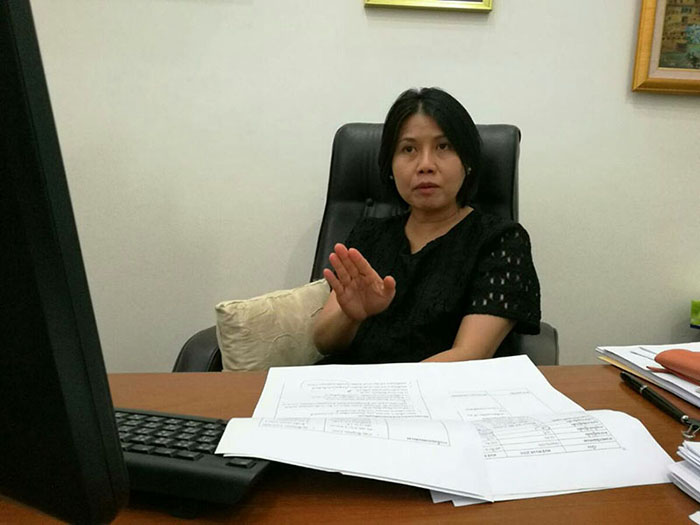 Around the world, electoral engineering is being conducted to strengthen political parties as institutions. What's happening under the junta-appointed charter drafters is the opposite, however, Siripan said.
Under the new proposed laws, politicians from big parties could defect to mid-sized political parties friendly to the military junta. The prospect is that mid-sized parties with good relations to those in power now could benefit, she added.
Party Over for Up-Starts?
Under the new proposed law, a political party must obtain 5,000 members in its first year and attain at least 20,000 members within four years. It must establish branches in all the four regions of the kingdom. Members will also have to pay 100 baht membership fees per annum or 2,000 baht for lifetime membership. Any political party not fielding candidates for two consecutive elections would automatically dissolve. These restrictions, said Siripan, place barriers for the formation of new, small parties and reduced their chances of survival.
"The prospect is that small parties are being discriminated against as a result. The requirement for the setting up of regional branches is costly," she said.
Also the Election Commission will enjoy greater power under the new laws as proposed, she said.
Siripan elaborated that 100 baht annual membership fees is not a negligible sum for poor people struggling to make ends meet. This would make it more difficult for small political party to attract members.
"The biggest beneficiaries are the well-oiled medium-size parties with good connections that can afford to buy politicians," she said.
Return of Guided Democracy
With big political parties weakened and the difficulty in forming new parties, Siripan predicts Thailand will see its bureaucracy, independent organizations under the constitution and junta-appointed senate playing a Big Brother role resembling the period under Gen. Prem Tinsulanonda, who was prime minister three decades ago from 1980 to 1988.
"In this political landscape, the great struggle for politicians will be that against the 'senate party,'" said Siripan, referring to the junta-appointed upper house, with 375 senators, as a de facto political party. "They will only win if the two major parties unite and manage to gain more than 375 members [of parliament]. Otherwise it will become a guided democracy for the first eight years."
The prospect of the two major parties forming a coalition is slim, however, as Siripan sees the Democrat Party as being "opportunistic and always short-sighted" while the Pheu Thai Party remained essentially under the control of ousted and fugitive former premier Thaksin Shinawatra. Pheu Thai is also at risk of some key factions leaving for junta-friendly parties and the senate. Former premier Yingluck Shinawatra could find herself in prison under charges of mishandling the rice-pledging scheme, leaving the party with few cards to play.
"This is the problem of Thai political parties," she said, adding that Thai political parties are yet to become political institutions and are not ideologically driven. "I don't know what to say."
As for the junta, Siripan said the those who seized power in May 2014 have planned well to consolidate power in a lasting way.
"It was well-planned – to suppress its opponents," she said.