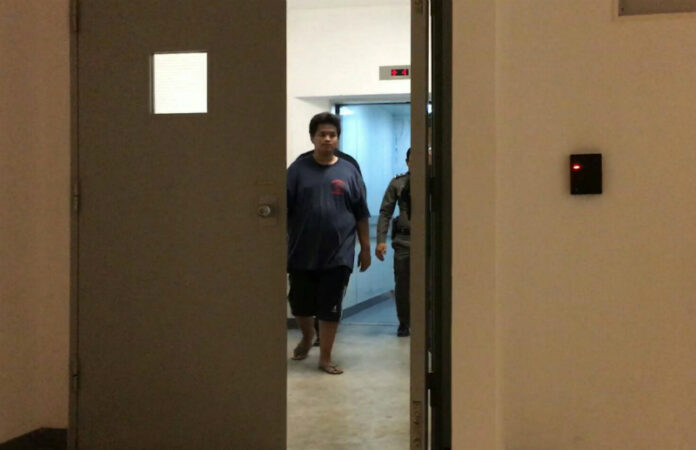 BANGKOK — The military transferred three more alleged hackers to police custody on Friday after an unknown number of days in secret detention.
The three men, whose name were not disclosed, were brought to the Technology Crime Suppression Division in Bangkok. They were said to be part of the online movement attacking government, police and military sites to demand revocation of recently passed cybercrime legislation.
"We assure everyone that we have adequate evidence to prosecute this group of people," said police spokesman Krissana Pattanacharoen.
The three will be charged with being part of a criminal network along with four other charges under the 2007 Computer Crime Act for hacking a computer system.
That makes for four suspects jailed and charged for alleged involvement with coordinated cyber attacks against the government online in response to the controversial law which opponents say undermines online freedom and grants broad powers for the interception and censorship of data. The first suspect revealed to public was Natdanai Kongdi, a 19-year-old denied bail Wednesday.
It was unknown how many if any more people were still being detained in military custody under the junta's special policing powers. Police said they did not know.
Natdanai was said to share screenshots of a police server he had penetrated to online hacktivist group Citizens Against Single Gateway. The group has been campaigning to demand junta chief Prayuth Chan-ocha scrap the revised Computer Crime Act which critics say is a threat to cyber freedom and privacy.
The group said the alleged hackers detained under military custody were innocent. It had previously said it could not verify who was involved because it operated anonymously. The page admin posted Friday that he had fled the country for safety.
When police held a Monday news conference to show off Natdanai, who is accused of hacking into the central police investigation department, his details were made public. But the displayed evidence against him – a computer, guns and a network security book – invited skepticism that they had much of a case.
In contrast, the three new suspects were taken directly to the Technology Crime Suppression Division without any information or evidence presented.
Commander of Technology Crime Suppression Division, Maj. Gen. Suppaset Chokchai declined to give information, saying the national police chief authorized only its communications team to speak about the case.
Related stories:
Military to Hand Over More Alleged Hackers
Army Denies Buying Web Security Cracking Devices
Military Gives Police Alleged Hacker to Display to Public
Five Hacktivists Arrested, Junta Source Says
Gov't Payment System Offline As Hacktivists Focus Online Assault
Dismissive Prayuth Tells Hackers to Knock it Off