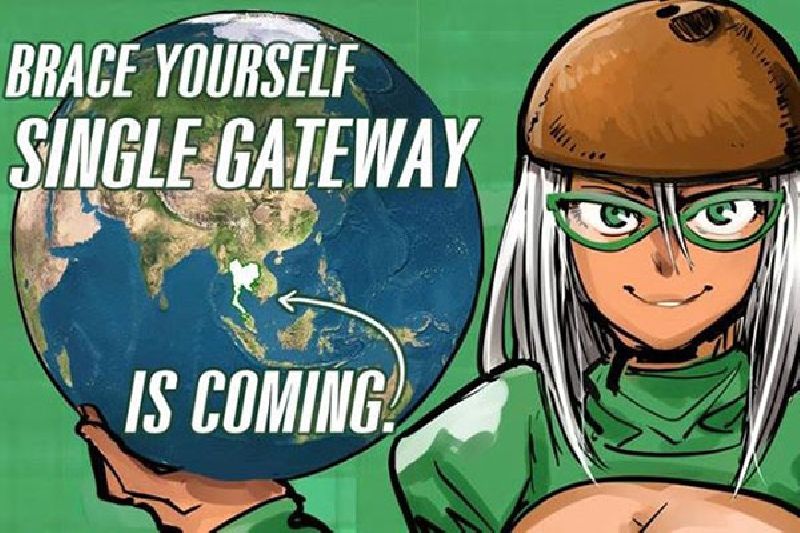 BANGKOK — Despite strong opposition from the public and private sector, junta-appointed legislators on Friday passed a controversial revision of the Computer Crime Act.
What initially was launched as a bid to fix the law's propensity for abuse then morphed into a vehicle for granting more powers for authorities to capture and censor content online ended Friday at 3:50pm in a 168-to-0 vote by the National Legislative Assembly to enact the revised law. Four abstained.
Speaking to assembly members after the law passed, the police official who led the revision effort insisted again that all those who opposed it – activists, experts, business interests and 300,000 petitioning citizens – were wrong to suggest it would help fulfill the regime's desire to gain control of the internet traffic through a project known as "single gateway."
"It isn't about that at all," said police Maj. Gen. Chatchaval Suksomjit. "It was an important and  necessary law to be implemented and will not lead to infringement of rights."
The law will go to the king for royal endorsement within 20 days.
In a six-hour session, the members read through and discussed the revised law's 20 articles.
Critics cried foul when the live broadcast of the session went silent for about 30 minutes during debate of a key article.
Read: Why Thailand Should Worry About an Improved(?) Computer Crime Act
When the assembly accepted the principles set forth in an April draft, opponents began campaigning against it, as the revised law grants expanded powers to authorities and removes mechanisms to keep them in check.
It was originally hoped that rewriting the controversial 2007 cybercrime law would return it to its intended purpose as a tool to fight phishing and other online scams. In recent years it has been taken up by corporations and the military regime to punish critics and silence whistleblowers.
Those drafting the revision held few public hearings and incorporated little of what the public wanted to see.
Among top concerns was that the law would allow authorities to remove or block content that did not violate any law. It empowers an appointed committee with no public accountability to target any content it deems "immoral." The law also said authorities can use any technical methods, including decrypting encoded computer traffic if they think there is due cause.
Drafters also declined to clarify language used in the law's problematic Article 14, the vaguery of which was blamed for its use to prosecute activists, human rights defenders and journalists for criminal online defamation.
Rights groups Thai Netizen Network and Amnesty International Thailand on Thursday submitted to the assembly an online petition signed by 300,000 people opposing the new draft.
The petition has now reached 360,000 signatures in a few day while hashtag #ComputerCrimeAct has been trending on social media as netizen gathered to campaign against it.
Top figures from the military government, army and the law's drafters signaled Thursday the law would sail through. They echoed the same message that its opponents misunderstood and were distorting information about the law.
Despite appearing to create legal cover for authorities to go through with a long-held desire to rein in expression online by establishing a single internet gateway under government control, the law, they said, had no connection.
"Don't distort the information. Stop talking about the single gateway. We are not doing it," Prime Minister Prayuth Chano-ocha said Thursday, one day after his No. 2 said it was "still necessary."
Update: This story was updated to reflect that a fifth abstaining member complained he did not know it was the time to vote. His vote was changed to be in favor of adopting the bill.
Related stories:
Single Gateway 'Still Necessary,' Deputy PM Prawit Says
'Back Door' in CCA Not Trojan Horse for Single Gateway, Drafters Say
New Cybercrime Regs Would Open Back Door to Censorship
Website Shutdowns Soar After King's Death
Why Thailand Should Worry About an Improved(?) Computer Crime Act
Thailand's Draconian Cyberlaws Tipping Toward Totalitarian
Computer Crime Act Has Issues, Google Tells Censorship Committee