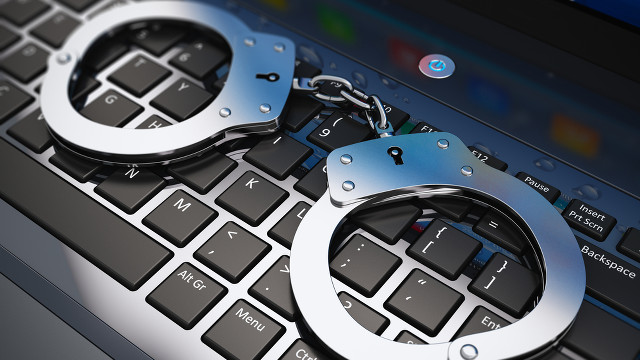 BANGKOK — For the past year, Wirada Saelim lived under a cloud of anxiety that she and her colleagues would be tried as criminals for doing journalism about a community poisoned by a gold mine.
On Wednesday the court dismissed the charges against them brought by the mine operator who had pressed charges not only under the usual defamation claim, but an unrelated law from a decade ago meant to fight cyber phishing and other online scammers.
Because the 25-year-old journalist's news organization, Thai PBS, had uploaded the segment to YouTube, they were sued under the 2007 Computer Crime Act, a law which has veered from its original purpose to become a crippling weapon against online speech used by corporations, the government and private parties to prosecute and silence journalists, watchdogs, human rights defenders, dissidents and more.
Under the vaguely written law, people have been prosecuted for everything from posting their opinions in comments, sharing others' posts on Facebook, promoting research later picked up by the news media, or even just messages sent over private chat.
Now the controversial law is undergoing amendment, and stakeholders from the business sector to activists and the human rights commission have come forward to insist it be fixed to stop further abuse. But far from fixing the contentious law, its latest draft looks set to further the military regime's long-held desire to gain unprecedented control of the online sphere.
"The September draft is a lot worse compared to the August one," said Arthit Suriyawongkul of the Thai Netizen Network, which along with Amnesty International and other groups have petitioned for its change. "While the authorities' ability to exercise power was extended, the mechanisms to keep check of them was not."
The amendment process will be finished by March. The man in charge of amending it, police Maj. Gen. Chatchaval Suksomjit, said Wednesday is the last chance for input at a public hearing to be held at the Parliament House.
Until then, concerned parties worry the direction it's heading would leave the law ripe for abuse by giving more power to the authorities, and at worst, could legally enable mass censorship of the internet.

*2016's number was collected between January to August
Weapon Against Watchdogs
Earlier this month, British labor rights activist Andy Hall abruptly left Thailand, citing judicial harassment. In September, the only case against him to win a conviction was made possible by the Computer Crime Act. Although Hall published nothing, he contributed data about labor abuses to an NGO which published a report online. A few days after arriving in Paris, Hall learned a new case had been filed against him under the act, this time by a chicken farm where he had exposed labor abuses.
That's a long way from the Computer Crime Act's original purpose. Written for a new millennium, it was meant to update the tools for law enforcement to handle crime in the burgeoning online era.
One poorly written clause however is held up by its critics as the main flaw which has allowed it to be bent into a weapon taken up by corporations, the government and private parties to silence speech.
Article 14 was intended to criminalize online scammers, but its broad and vague language has been interpreted as free license to go after all sorts of speech.
"Any person who commits an offense that involves importing into a computer system forged computer data, partially or entirely, or false computer data in a manner that is likely to cause damage to an individual or the public," it identifies as criminal.
In recent years it has been interpreted to mean any information appearing online or in a computer that someone deems "false." The Internet Law Reform Dialogue, or iLaw, says it's been used arbitrarily against activists, whistleblowers and journalists in at least 43 cases.
Nuttigar Woratunyawit was one of the eight Facebook page admins abducted by soldiers for sharing a post mocking junta leader Prayuth Chan-ocha. She and another friend were later charged under Article 14. The evidence? Screen captures of their private Facebook chat.
Online rights activist Arthit said the charge was made possible by the words ""importing data" in Article 14.
Nuttigar, a 43-year-old online marketer, suggested that by the same logic, people could be prosecuted for posting an "only me" Facebook status only they could see.
"The Computer Crime Act has lately been used for political purposes. The government often uses it to prosecute their citizens," she said, adding that her computer was seized and her passwords demanded without any court warrant or legal charges filed against her.
While those revising the law said they wanted to restore its original purpose to combatting online scams, an updated draft released in September was a step in the wrong direction. While the original law criminalized importing false computer data which threatened national security or caused panic, the new language broadens it to include damaging public safety, domestic economic security, public services or even infrastructure.
"The law has been broadened to be worse," said Surachet Satitniramai of Thailand's Human Rights Commission. "It will make people fear expressing their view and censor themselves."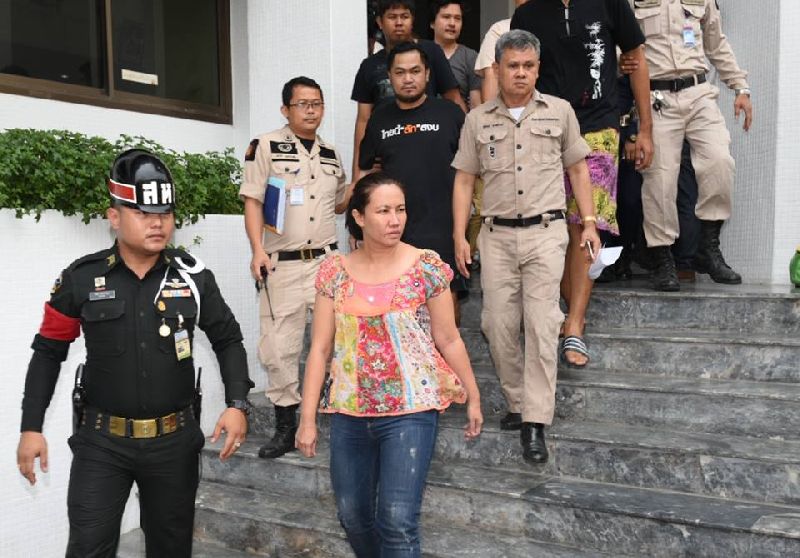 New Powers for Police
The September draft would expand data-collection powers to police in all criminal matters.
One main concern for reformists was a clause in the September draft which empowers authorities to compel service providers to hand over data traffic to be inspected, copied, decoded and analyzed, then seize their equipment if they suspect an offense. And it would make this possible in any criminal investigation, not just alleged computer crimes.
"Community webboards such as Pantip.com could be affected," said Kittirak Moungmingsuk, president of the Open Source Education and Development Association. "If their server is seized, other content unrelated to the crime can also disappear."
Read: Computer Crime Act Has Issues, Google Tells Censorship Committee
Censorship
As written in the latest draft, many more websites than those with porn and lese majeste could disappear behind the ICT Ministry's banner block warning.
It would empower a committee  to arbitrarily censor online content. The most surprising part of that, according to Arthit, is that the committee could get a court order to remove or block any content it deems objectionable on moral grounds, even if it is completely legal.
This change prompted the concern among business sector who said it was deeply against junta's policy to push digital economy. Thai Digital Confederation which consists of people from many professions working mainly on the internet has been petition against it since August.
Chatchaval, the head drafter, said there is nothing for the public to be worried about. He said the language in the draft leaves it up to the courts and appealed to a desire for law and order.
"It's not like the authorities can just shut things down," Chatchaval said. "It is a balance. We seek the court's permission only when it involves a case. What would happen if we have no rules? Should anyone think they can do anything?"
Before the law passes and finally comes into effect, Arthit said he just hopes concerned members of the public will come forward to demand their rights be protected, as the drafters will respond to pressure from the other side of room.
"Authorities taking the national security side may worry that the law should give them enough power," Arthit said. "Now it depends on whose voice is louder."
Related stories:
Thailand's Draconian Cyberlaws Tipping Toward Totalitarian
Computer Crime Act Has Issues, Google Tells Censorship Committee