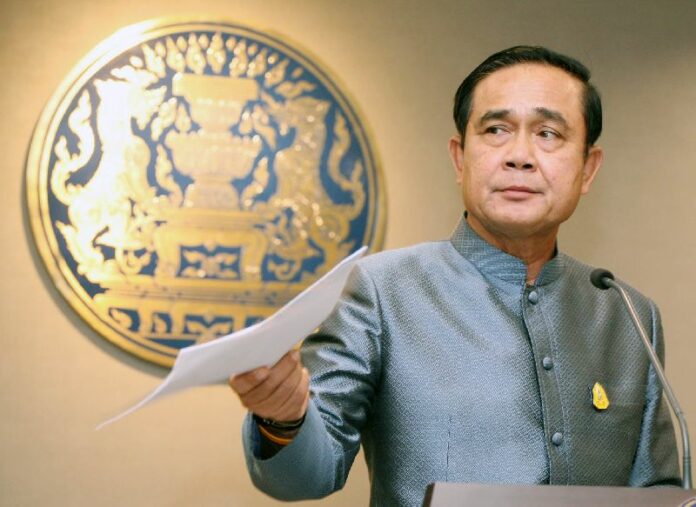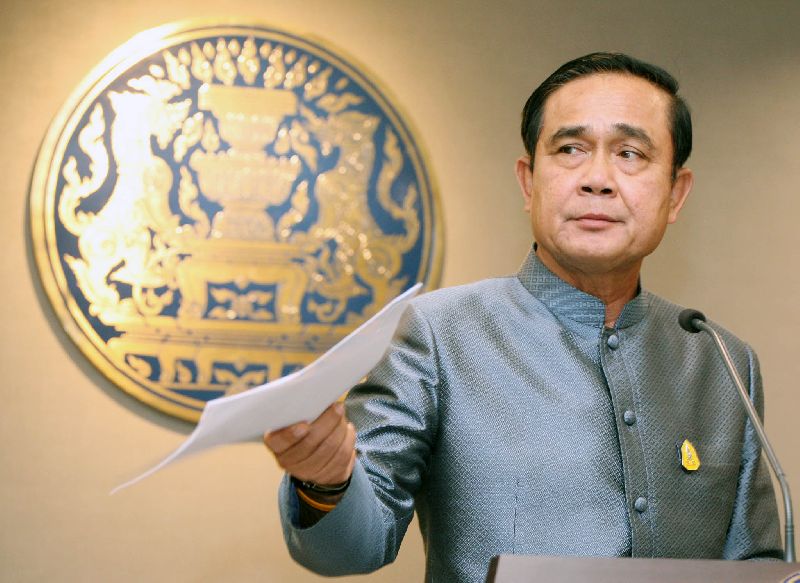 BANGKOK — At least four people were abducted by the military in the early hours of this morning, according to members of Thai Lawyers for Human Rights.
Two men were taken from their homes in Bangkok while another two were seized in Khon Kaen, according to Sarawut Wongsaranon of the lawyer's group. Rights lawyer Arnon Nampa, however, believes as many as eight people might have been detained by the military this morning, four more than those who have been identified.
"Urgent! Soldiers have come to my house," was posted to Facebook early Wednesday morning by Noppakaw Kongsuwan, a former bodyguard for the Red Sunday group's Sombat Boonngam-anong. The post has since been removed, but members of his family confirmed he was taken away, according to Sarawut.

Noppakaw is suspected of being behind an anonymous, popular Facebook page critical of the junta. His whereabouts are currently unknown.
Several calls to junta spokesman Col. Winthai Suvaree went unanswered Wednesday morning.
Another man confirmed in military custody Wednesday was Redshirt Suphachai Saibutr. Soldiers took him from his residence in the capital's Phaya Thai district at 5:30am, his father told Sarawut.
In the northeastern province of Khon Kaen, former Matichon newspaper reporter Harit Mahaton  and shop owner Nithi Kooltanasilp were taken by 20 military officers from the Japanese ramen shop they run, workers at the shop told the lawyer's group. Their whereabouts are also unknown at this time.
Matichon and Khaosod English are both part of the Matichon Group.
Thai Lawyers for Human Rights' lawyer Poonsuk Poonsukcharoen meanwhile said it's unclear if the cases were related. He said they are working to identify the identities of the four others believed to also have been detained.
The detentions come as the military regime has moved aggressively to quash and criminalize open debate of the constitution it wants to see adopted by voters in August.
Related stories:
UN Rights Chief Urges Thailand to Roll Back Military's Powers
Rallying Public for Release of Watana Exposes Hierarchy of Rights
Protests Called Off as Watana Released on Bail
Rights Group Urges Junta to Release Facebook Critic
'It Shouldn't Have Happened,' Latest Junta Detainee Says in Exclusive Interview