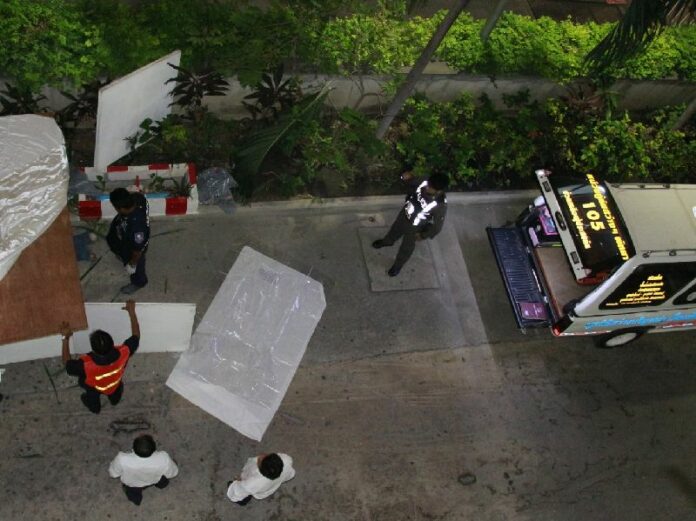 PATTAYA — An unidentified Caucasian man fell to his death in the resort town of Pattaya last night, police said.
Police have yet to identify the man by name or nationality, other than to say he was a Caucasian in his 30s. Also undetermined was whether the cause of death was suicide, accident or murder.
---
The Balcony Did It? Why Thailand's Falling Deaths Raise Eyebrows
---
According to the police report, the man plunged from a balcony at Sea View Pattaya Beach condominium at around 9.30pm on Tuesday. No ID was found on his body, it said.
Calls to Pattaya City Police Station went unanswered Wednesday.
Witnesses reportedly saw him buying a bottle of beer 10 minutes before the time he was thought to have fallen to his death.
Related stories:
Finnish Man's Fall From Pattaya Balcony Ruled a Suicide
Woman Falls to Death from Balcony in Pattaya
Teeranai Charuvastra can be reached at [email protected] and @Teeranai_C.