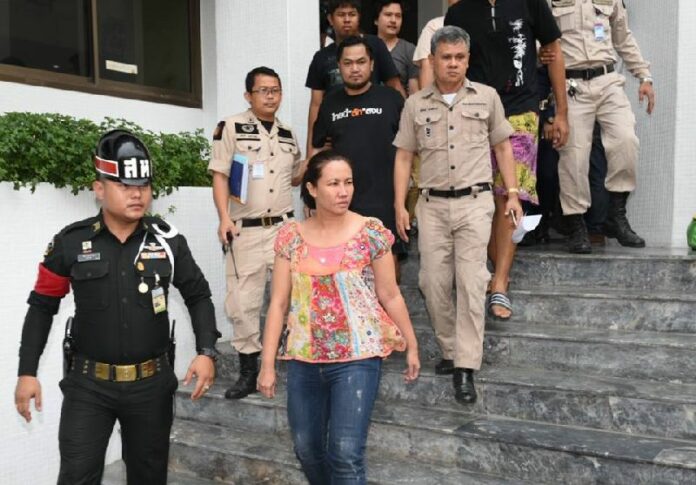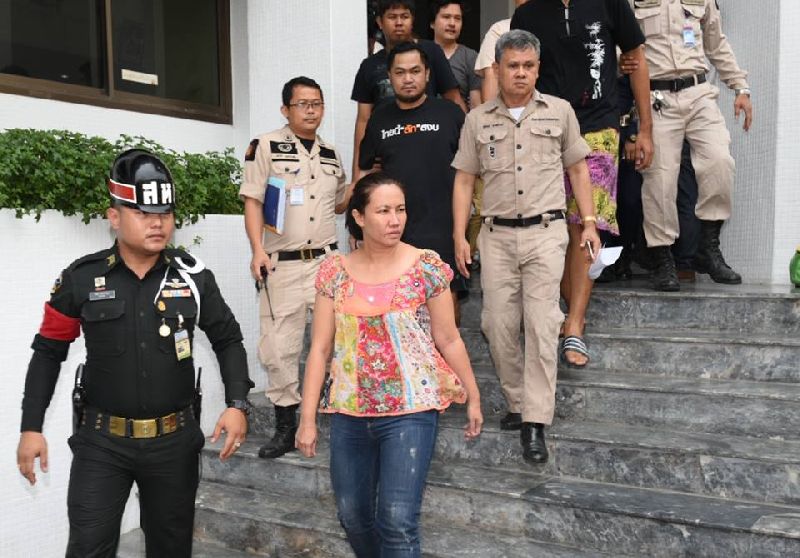 BANGKOK — Two Facebookers and an anti-junta activist detained by the military earlier this week have been charged with royal defamation, which carries maximum penalty of 15 years per offense.
Nuttigar Woratunyawit and Harit Mahaton were abducted from their homes by the military on Wednesday morning, while Burin Intin was arrested at a protest on the same evening held to demand their release.
Nuttigar and Harit are among the eight suspects police accused of being paid to run anti-government Facebook pages that insult the military government and its leader, Gen. Prayuth Chan-ocha. All eight will stand trial in a military court on charges of sedition and Computer Crime Act.
Several hours after the court ordered them held for trial, police filed an additional charge of lese majeste against Nuttigar and Harit, accusing them of insulting the Royal Family.
Police have not disclosed the nature of the royal defamation, but activist and lawyer Arnon Nampha told media the military found offensive language in a Facebook chat between the two suspects.
A lese majeste charge was also filed against Burin, who was detained along with a dozen protesters at the rally calling for the release of Nuttigar and Harit at Victory Monument on Wednesday.
While other protesters were released that night, Burin was taken away from police custody by soldiers and held at an undisclosed location until Saturday morning, when he was brought to the martial court to be indicted for lese majeste.
Lt. Col. Sanpetch Nuthong, an officer with the police's online crime unit, told Matichon that Burin posted a 40 minute-video on his Facebook in which he insulted the monarchy several hours prior to the protest on Wednesday.
As with Nuttigar and Harit, the martial court refused to grant Burin release on bail.
Update: This story has been updated with Nuttigar's preferred English spelling of her name.
Related stories:
Bail Denied to Facebookers, Lese Majeste Charges Weighed Against Them
Army Abductions: Activists Call for More Protests Despite Arrests
Protest Called for 10 Abducted by Military