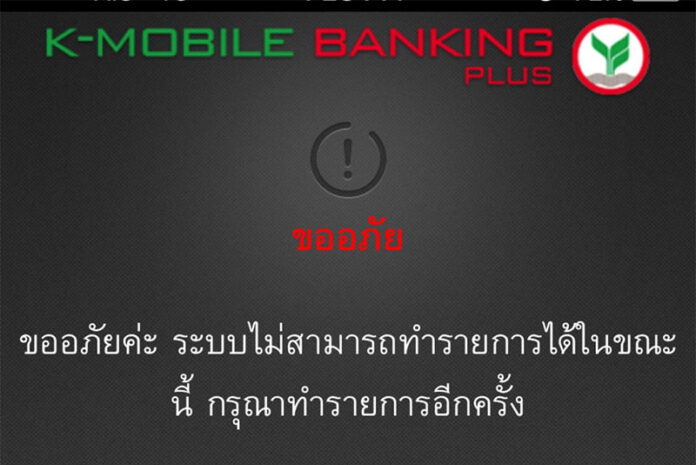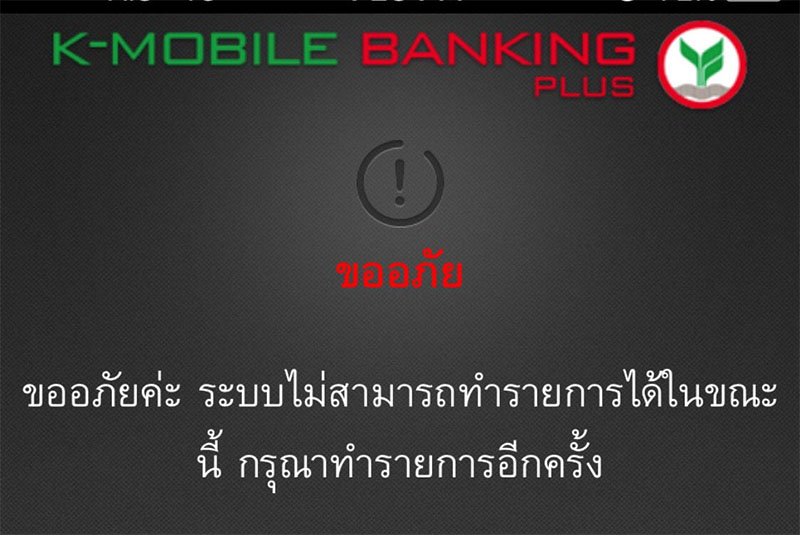 Update: Kasikorn says it restored services about 7pm, but some services such as mobile banking app may still be offline.
BANGKOK — Kasikorn Bank says it is working to fix the complete outage of its services Friday, which comes just before a bank holiday.
On a day many say they need access to their money the most, K-Bank's ATMs as well as online and mobile banking systems have been offline since Friday morning and were still unavailable as of 5pm.
The bank has yet state the cause of the error, but responded to complaints on its Facebook page and Twitter account it was trying to solve the problem.
The bank said it could not provide the specific time its website and application services would be working again.
K-Bank's mobile system was also disrupted briefly Thursday evening.