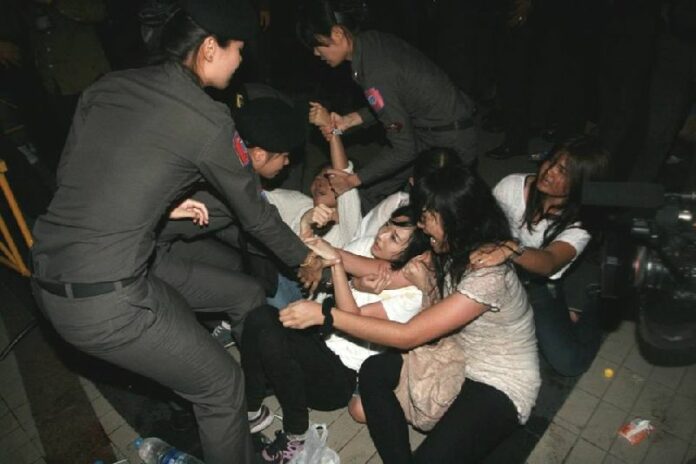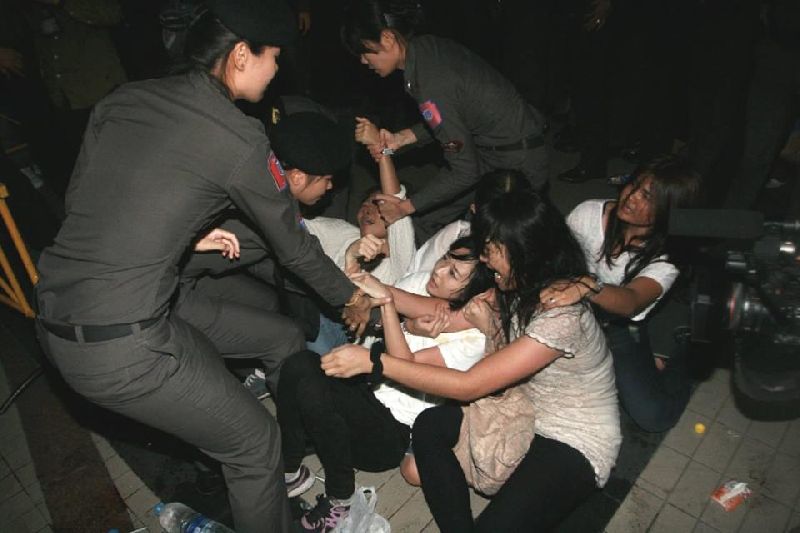 BANGKOK — A group of pro-democracy activists on Tuesday filed a lawsuit against the authorities alleging they used excessive force during a crackdown on a 2015 political gathering in the capital.
Thirteen members of the New Democracy Movement said in the suit they were injured and unlawfully deprived of liberty by security forces when they broke up a peaceful sit-in on May 22, 2015, marking the first anniversary of the coup that brought the junta to power.
The lawsuit seeks 16 million baht in compensation.
"We calculated the amount based on the damages of each plaintiff," said attorney Krisadang Nutcharus. "Some were injured by actions of the police and military, some were victims of wrongdoing against their freedoms during their detention. They were also threatened and coerced by the authorities."
The suit names the military, police and government as defendants. It was filed at a civil court under a law that allows the public to seek recompense from security forces in the event of unlawful actions.
Junta spokesman Winthai Suvaree declined to comment on the lawsuit, but maintained that the authorities have always respected the law and refrained from violence.
"We have always done everything in accordance with the law," Col. Winthai said. "We have been careful in every step. Although security officers have the authority to use any measure of the law, we have always tried to seek compromise."
Billed by organizers as a silent sit-in, more than 30 people, mostly students, gathered May 22, 2015, in front of the Bangkok Art and Culture Center in downtown Bangkok to mark one year since the junta seized power.
The rally turned violent after more than 200 security officers surrounded the protesters and forcefully dragged them away one by one, sparking skirmishes that ended with all activists arrested.
Lawyer Krisadang said 57 witnesses will testify in court for the case over several weeks in July. A verdict will be handed down shortly after witness examinations are over, he said.