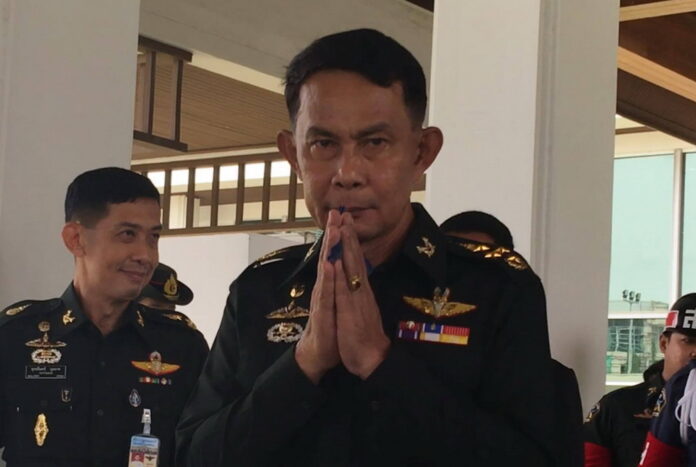 BANGKOK — Seven lawmakers who failed to fulfill their required duties will not lose their jobs, the vice president of the legislature said Thursday, teasing that the results of a review would soon be made public.
Contradicting an expose published earlier this month, Peerasak Porjit said an internal review found the seven members in question had in fact met the minimum participation requirements called for under the body's regulations, and therefore would not be dismissed.
More than two weeks after the poor attendance of seven high-ranking figures was disclosed by the Internet Law Reform Dialogue, or iLaw, the issue hasn't gone away. The controversy finally prompted assembly president Pornphet Vichitcholchai, who had at first dismissed it as a non-issue, to reverse himself and order an inquiry this past Sunday.
His No. 2, Peerasak, said the record would be set straight on Friday.
Appointed by the junta, members of the National Legislative Assembly receive 113,560 baht every month for sitting in the interim parliament. The iLaw report found those members with the worst attendance had one thing in common: They all collected a second salary from highly placed governmental positions.
Among the seven, the worst record was held by Gen. Preecha Chan-ocha, the younger brother of junta chief Prayuth Chan-ocha. He was found to have cast only six votes out of a total 453 roll calls during a six-month period. Assembly by-laws call for members to be removed if they don't participate in more than one-third of all votes during a 90-day period.
Preecha insisted he had sought and obtained permission for his absenteeism.
In comments to reporters, Pornphet pointed out that the number of sessions the members reportedly missed – 300 to 400 – were the number of roll-call votes and not days. They assembly has only met about 200 days since it was established after the 2014 coup.
Insisting the seven would keep their seats, Peerasak, said they must still answer questions about whether they violated ethical standards.
Related stories:
Gadfly Spurs Inquiry into No-Show Lawmakers' Excuses
Prayuth's Brother a No-Show on Legislature, Collects Salary Anyway