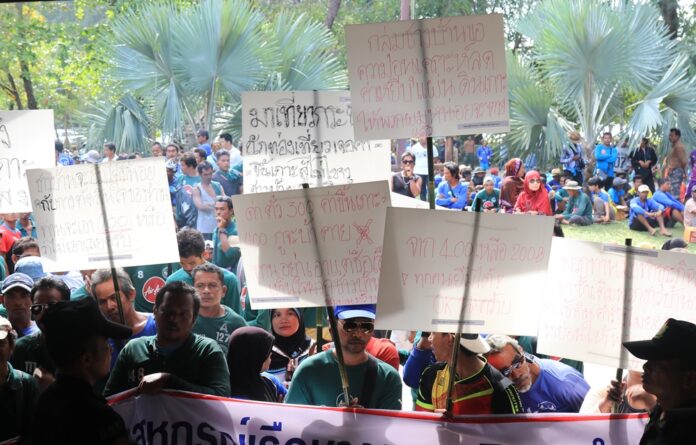 KRABI — The chief of a national park that includes the renowned Phi Phi Islands on Thursday said he resigned solely for personal health reasons and not conflicts with local business groups as some have speculated.
Sarayuth Tansathien, director of the Nopparat Thara–Phi Phi Islands National Park, requested an immediate transfer Wednesday night, hours after a group of business operators held a protest demanding he slash island entry fees by half on the grounds they are discouraging tourism.
"It's got nothing with the protests," Sarayuth said by telephone. "I've seen things far more [serious] than this."
Sarayuth, who's headed the park for nearly two years, said he already explained the reason for his abrupt resignation in a letter filed last night – health.
"I have health problems. It's got nothing to do with conflict in the area," he said, adding that his supervisor has yet to approve his request.
Junta chairman Prayuth Chan-ocha said Thursday that Sarayuth requested a transfer to other parks of his own volition and without interference.
"He didn't do anything wrong. He requested it himself," Gen. Prayuth told reporters. "I didn't punish him or anything."
On Wednesday about 100 people in Krabi staged a protest in front of park offices and complained that exorbitant entry fees for non-Thais were driving foreign tourists away and therefore killing their businesses.
The protesters, who said they worked for tour companies, demanded the fees be cut to 200 baht from the 400 baht level set in November 2015.
Speaking on Thursday, Sarayuth said the park wouldn't back down.
"We will leave the fees as they are, in accordance with regulations," he said.