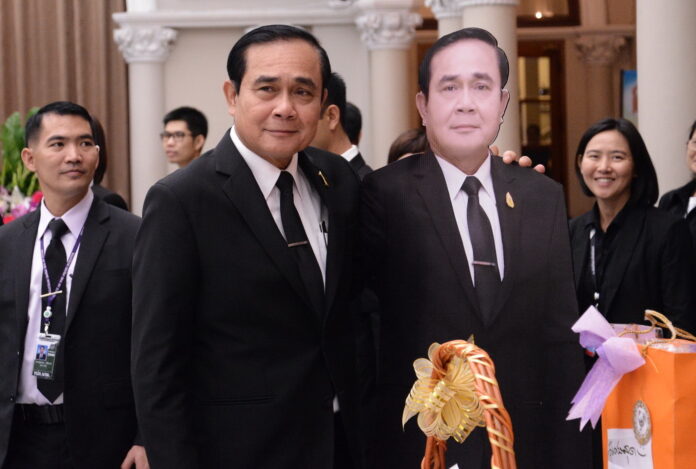 BANGKOK — Thailand is "fully prepared" to defend its record and obligations on human rights next week when they are discussed in Geneva before the United Nations, a government official said Wednesday.
A director of a government rights agency said they are prepared for scrutiny on Monday and Tuesday, when an 18-member body of independent experts chosen by UN member states will review Thailand's compliance with the International Covenant on Civil and Political Rights.
"We have staged a question-and-answer drill and anticipate what questions will be asked by the committee. We are fully prepared, and our report will be based on the facts," Pitikarn Sithidej of the Rights and Liberty Protection Department said today at the Foreign Correspondents' Club of Thailand.
Pitikarn made her comments during a panel discussion organized by Fortify Rights on the occasion of its latest report on human rights in Thailand.
They were bookended by those who routinely take the government to task for its record. New York-based Human Rights Watch is one of 14 organizations to submit shadow reports in the run-up to next week's review.
Sunai Phasuk, Human Rights Watch senior researcher on Thailand, said his organization would focus on the use of Article 44 under the military's interim constitution, which he said has widely undermined human rights and lacks any accountability. Article 44 empowers Gen. Prayuth Chan-ocha, as leader of the junta, to override the executive, legislative and judicial branches to take any action justified as necessary, essentially giving him absolute power without redress.
"All [international human rights] obligations can be discarded by Article 44 and many times it's been used to violate rights," Sunai said, noting the power will continue even after the new constitution comes into effect. Sunai said his organization will call next week in Geneva for the military government to abolish it to demonstrate its commitment to restoring democracy.
A day after the military dropped a defamation suit against three human rights defenders, Sunai and National Human Rights Commissioner Angkhana Neelapaijit urged the regime to ensure those doing independent research on rights problems were safe from prosecution and persecution.
"In the name of the National Human Rights Commission, let me stress that the government must not persecute those who submit reports," Angkhana said. "There must be an assurance they will not sue those speaking in Geneva."
Angkhana also expressed concern about the recent setback to criminalizing torture and state-sponsored abductions.
Despite some encouraging signs, Amy Smith of Fortify Rights expressed a long list of concerns: freedom of expression and association, the rights of refugees and migrants, arbitrary detention by the junta, reprisals against human rights defenders, and the forced return of refugees such as the Rohingya and Hmong.
Sutharee Wannasiri of Forty Rights cited prosecution of members of the media for reporting on a gold mine's impacts on a community.
"The intimidation and harassment of journalists and media personnel in Thailand is ongoing, including through the use of criminal defamation and Computer-Related Crime Act," she said.