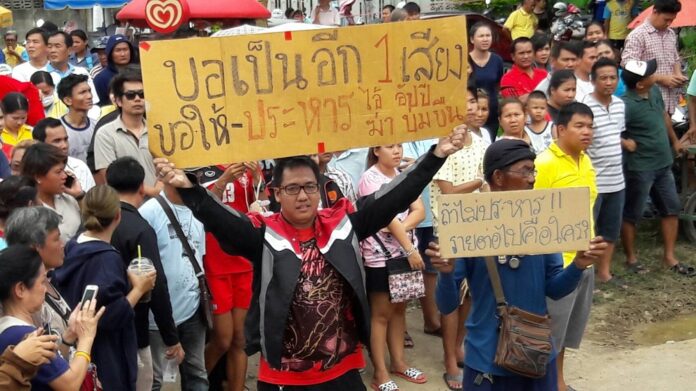 BANGKOK — China topped the world list in 2016 for the highest number of state executions carried out, with the figures standing at more than 1,000 according to the latest report by Amnesty International.
The report, released Tuesday, said at least 1,032 were executed in 23 countries around the world in 2016 excluding China.
"In many countries where people were sentenced to death or executive, the proceedings did not meet international fair trial standards. In some cases this included the extraction of 'confessions' through torture or other ill-treatment, including in Bahrain, China, Iran, Iraq, North Korea and Saudi Arabia," the report read.
It also noticed a big decrease in the number of executions in the United States, which for the first time since 2006, did not rank among the world's big five executioners.
The report noted that since China treated the use of the death penalty as a state secret, the number could be much higher and into the thousands.
The five other countries carrying out the highest number of executions were Iran at 567, Saudi Arabia at 154, Iraq at more than 88 followed closely by Pakistan with more than 87.
Thailand has been in a state of de facto moratorium for half a decade although Amnesty noted in its report an increase in the number of prisoners sentenced to death in the kingdom rose to 216 last year. The report noted that Thai authorities provided Amnesty with full figures, unlike countries such as Vietnam and Malaysia which along with China keep their use of the death penalty state secret.
Pressured by parliament, the report noted that Malaysia revealed it has executed 9 people in 2016. As for Vietnam, a report by its Ministry of Public Security made public in February this year revealed that 429 prisoners were executed between August 2013 and  June 2016, thus placing it behind only China and Iran for the period.
The United States' figures continued to fall for the eighth consecutive year although it carried out 20 executions in 2016, putting it at number seven in the world.
"The number of death sentences in the USA also decreased from 52 in 2015 to 32 in 2016 (38% decrease). This is the lowest number recorded since 1973," the report stated.