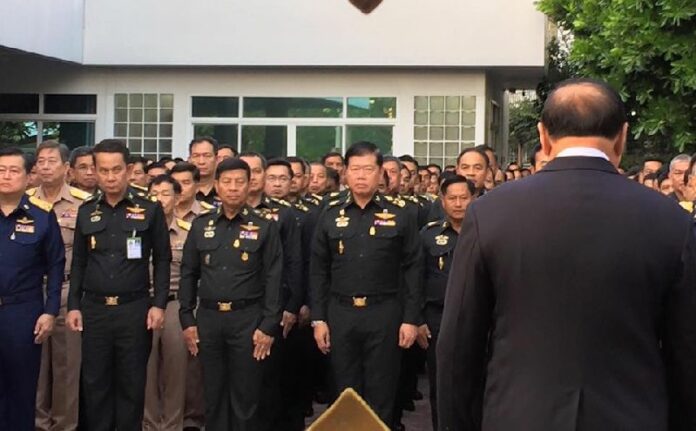 BANGKOK — A salary increase for officials serving the junta is to go before the interim cabinet Tuesday.
For the third time since the military seized power in 2014, the secretariat office of the National Council for Peace and Order, as the junta refers to itself, is expected to propose special increases for 721 officers borrowed from other governmental organization to serve the junta, in excess of the usual annual quota.
The cited rationale was that the junta wants to motivate officers who have sacrificed to work for the country and missed out on opportunities for advancement in the organizations they are actually assigned, such as other ministries.
The interim cabinet is scheduled to consider the proposal at their weekly meeting today.
The military government has twice approved salary increases for officers serving the junta since it came to power.
On May 7, 2015, the cabinet approved a salary increase for 1,033 officers, and granted another last May for 709 officers. The increases are calculated based on existing salary levels.
In each instance, the process included no information about who were the promoted officers.