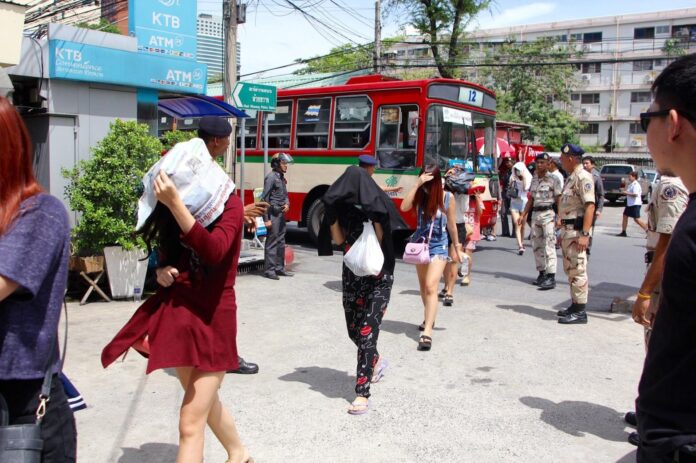 LOS ANGELES — Thailand remained in the second tier of nations in an annual US human trafficking report released Tuesday.
Tier 2 status in the US State Department's 2017 Trafficking in Persons report means Thailand does not meet its standards but is making efforts to improve the situation. Thailand was upgraded last year from the lowest level, Tier 3, in a decision which proved controversial with human rights defenders working in the kingdom.
As it has routinely over the years, the report described Thailand as a source, destination and transit country for trafficked men, women and children.
It praised the government for "significant efforts" by "seizing more than 784 million baht … from traffickers, reporting more investigations, prosecutions, and convictions, convicting a business owner complicit in forced labor in the fishing sector, and extending the amount of time foreign trafficking victims and witnesses may be permitted to stay and work in Thailand."
It faulted the government for not stepping up its efforts, however.
It said Bangkok "did not aggressively prosecute and convict officials complicit in trafficking crimes, and official complicity continued to impede anti-trafficking efforts. Officials identified fewer victims compared to the previous reporting period, and although forced labor investigations slightly increased, the number of labor trafficking investigations was low compared to the scale of the problem."
The first among its recommendations was that Thailand "proactively investigate and prosecute officials allegedly complicit in trafficking, and convict and punish those found guilty" with meaningful sentences.
Decisions to upgrade certain nations, such as Myanmar's previous elevation from Tier 3, have been met with criticism the report has been politicized by the State Department to curry favor or punish governments rather than be a straight assessment of the facts.
Thailand was downgraded to Tier 3 in 2014 where it remained for two years.