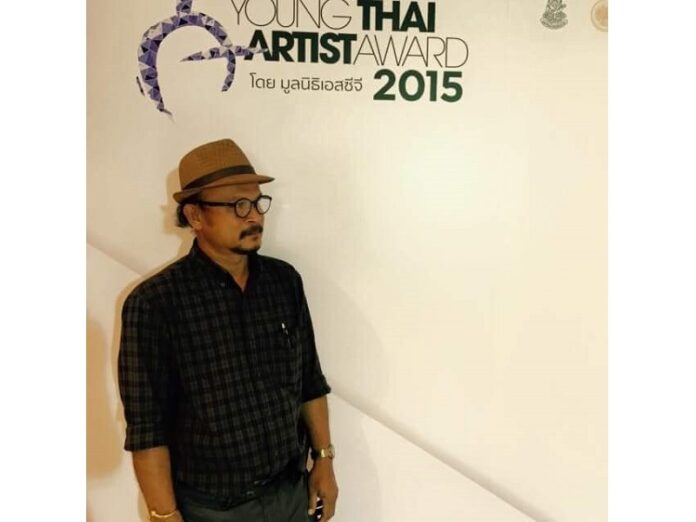 BANGKOK — A poet laureate and national artist is facing pressure to have his title removed for composing a lewd poem which compared fugitive former Prime Minister Yingluck Shinwatra's ears to her vagina.
The short poem, penned by Phaitoon Thanya – and which employs popular Thai wordplay and Spoonerisms – was posted Friday on Facebook after Yingluck failed to appear in court to hear the verdict over the malfeasance of a rice-pledging initiative she led during her time in office.
Through her lawyers, Yingluck cited ear problems, leading Phaitoon to compose a poem which said Yingluck's vagina was formidable.
The poem which has since been deleted, led to a campaign on change.org demanding Thanya's title as national artist – which comes with a monthly salary paid by taxpayers' money – be removed.
Phaitoon did not respond to an interview request on Facebook and has since not been active on his Facebook.
On Saturday, 100 people – including writers, academics and poets – issued a statement condemning Phaitoon, saying what he did was sexist and that the post on Facebook was accessible to the public.
They also added that he should no longer represent Thailand in Kuala Lampur later this year at the ASEAN Poets Forum@Diversity 2017 International Arts Festival.
"Using ears to convey women's sex organs in a funny way" is a violation of the principle of gender equality, the petitioners claimed.
As of Sunday afternoon, 2,098 people had signed the petition, which was launched on Saturday.
Mahidol University peace expert Gothom Arya on Sunday urged for all sides to refrain from using hate and hate speech.
"Hate begets hate. When you hate you are sowing the seed of hate and what you get [from others] is hatred. So if we want to reduce the hate, we need love and compassion … You can't eliminate hate by hating."