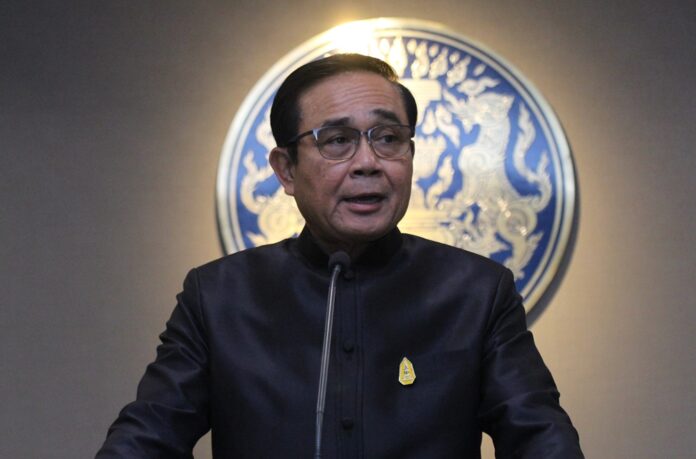 BANGKOK — The leader of the ruling junta announced Tuesday afternoon that general elections will be held in November 2018.
Speaking after his weekly cabinet meeting, Gen. Prayuth Chan-ocha said he will announce the specific date in June.
It was the first time since seizing power in 2014 that Prayuth has given a date. In the wake of the coup, he promised democracy would be restored and elections held within a year.
Read: No Guarantee of 2018 Elections, Prawit Says
That and other promised time frames have come and gone as Prayuth consolidated power, managed the death of the late King Bhumibol and the ascension of his successor, and supervised the writing of a new constitution that shackles future elected governments to military authority.
Expectations have mounted that once King Bhumibol is laid to rest later this month, calls for the military to relinquish power would grow. Earlier this month on a state visit to Washington, D.C., Prayuth told US President Donald Trump that elections would go forward next year, but his deputy junta leader Prawit Wongsuwan walked that back, saying only there would be an announcement in 2018.
The Stock Exchange of Thailand, which had been riding a 23-year-high and briefly hit 1,700 earlier this month, rallied on the news, surging to 1,705 with an hour left to trade.
Related stories:
With No Elections in Sight, Why is Prayuth Campaigning So Hard?
Prayuth: Elections Date To Be Announced Next Year
Watana: Democrats Welcome to Align With Prayuth
Junta-Appointed Reformers Resign to Eye Political Career
No Guarantee of 2018 Elections, Prawit Says