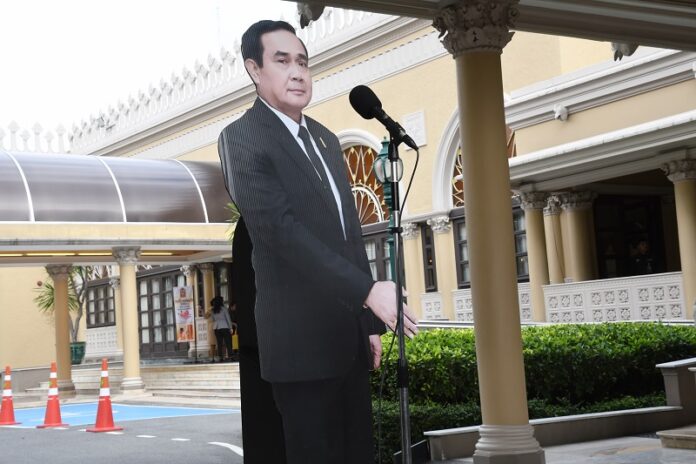 BANGKOK — Prime Minister Prayuth Chan-ocha evaded journalists' questions on Monday by bringing out a life-sized cardboard cutout of himself and telling the reporters to quiz it instead of him.
Prayuth then turned on his heel and walked off, leaving the mock-up behind, to bemused looks and awkward laughter from the Government House press pack.
The prime minister had briefly spoken to the media after attending an event promoting upcoming Children's Day, but deployed his dodging tactic before anyone could ask him about a number of pressing political issues.
"If you want to ask any questions on politics or conflict," he said, "ask this guy."
It isn't the first time Prayuth – a general who seized power in a bloodless coup in 2014 – has dumbfounded the media. In the past he has fondled the ear of a sound technician for several minutes during an impromptu news conference, flung a banana peel at cameramen, and threatened, with gruff humor, to execute any journalist who criticized his government.
When it took power, his government, packed with military leaders, enjoyed considerable public support for ending a prolonged period of often-violent street politics. But as the junta's rule has stretched on, criticism of its often-repressive policies and lack of transparency has grown markedly.
Prayuth has promised elections in November, though he has made similar promises several times previously and then delayed the balloting.