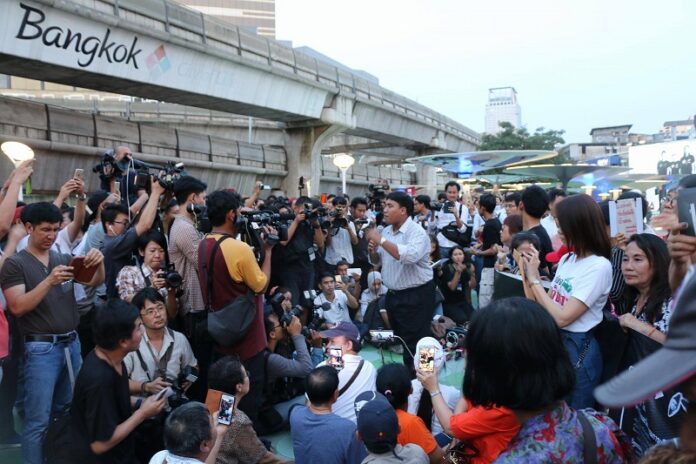 BANGKOK — A university student and a citizen journalist charged with violating the junta's ban on political gatherings said the regime's attempt to crush dissent by targeting a larger swath of activists would backfire.
Chulalongkorn University student Aomtip Kerdplanant and citizen journalist Sa-nguan Khumrungroj – among 39 people charged for joining protests last month – said the junta's move to go after many protesters and not just the leaders would motivate more people to come out in opposition.
"The junta's attempt to stop us has led to gossip. It's as if they are planting the seeds for students to become more interested in the political situation," Aomtip said.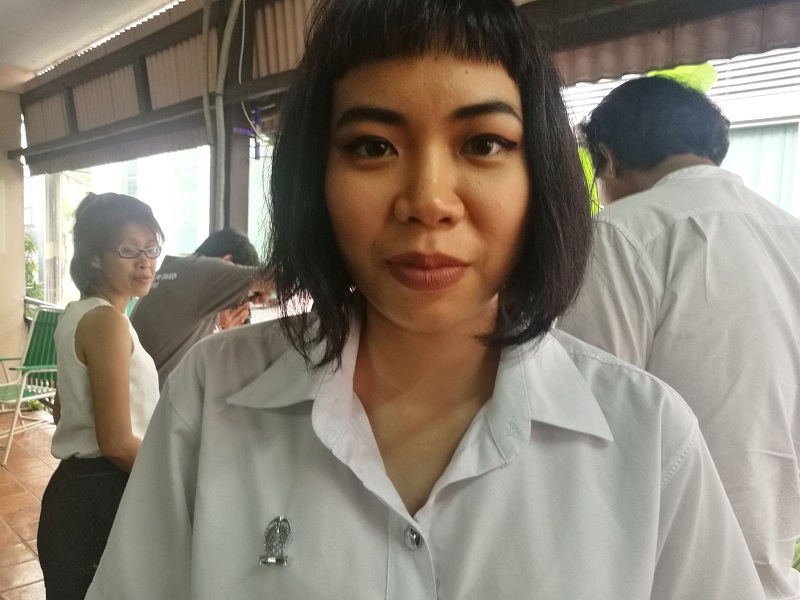 Aomtip, a 21-year-old communication arts student, said the charges against students such as herself have alarmed fellow university students and led to greater discussion about repression by the military regime.
She said at a Monday talk organized by a free-press advocacy group that she did not expect to be charged for merely showing up Jan. 27 on the Pathumwan Intersection skywalk to call for elections this year.
"I didn't do anything on that day, so I was quite surprised that they tried to take in as many people as possible," said Aomtip, who was charged along with another three other university students.
The military government has said it will hold elections – on a timetable of its choosing.
On Sunday, junta spokesman Col. Winthai Suvaree lashed out at anti-government protesters, saying they were the "same faces" and in the minority.
"They are the same group, the same faces. The majority of people understand that these are people who have difficulty understanding things," Winthai said.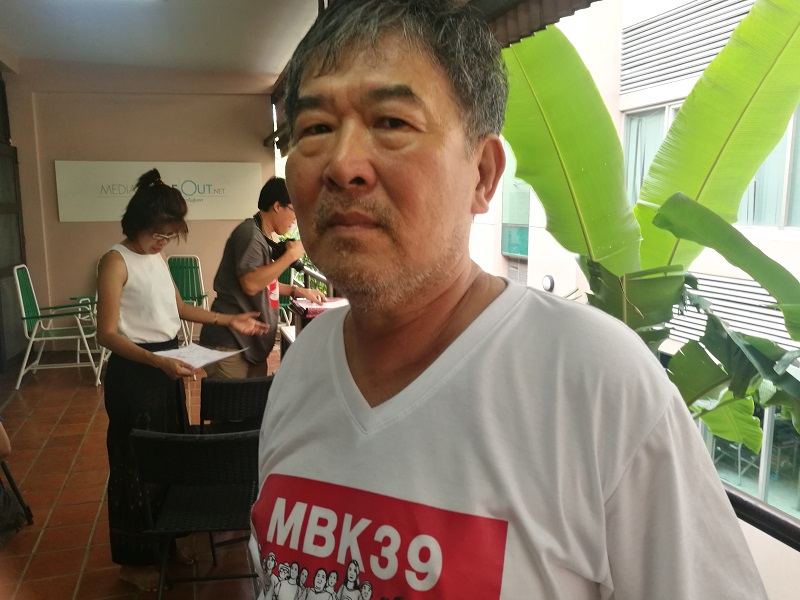 Sa-nguan, 60, said that while he does not support the junta, attending the protest to document it means he should not have been charged. He said he's heard nothing from the Thai Journalists Association regarding the charges against him despite having contributed to national and international newspapers for four decades.
"The press must choose the right side. Whether we are protected or not is not important," Sa-nguan said.
"Being a citizen journalist is at times dangerous. They will have suspicions about you first," said Sa-nguan, who denied being a member of the opposition Redshirt movement.