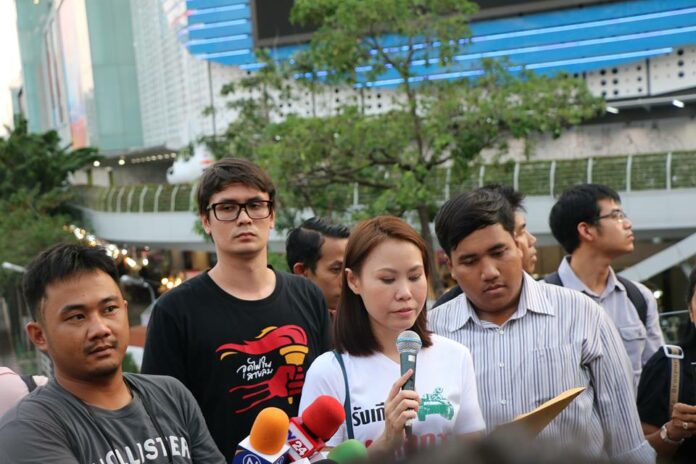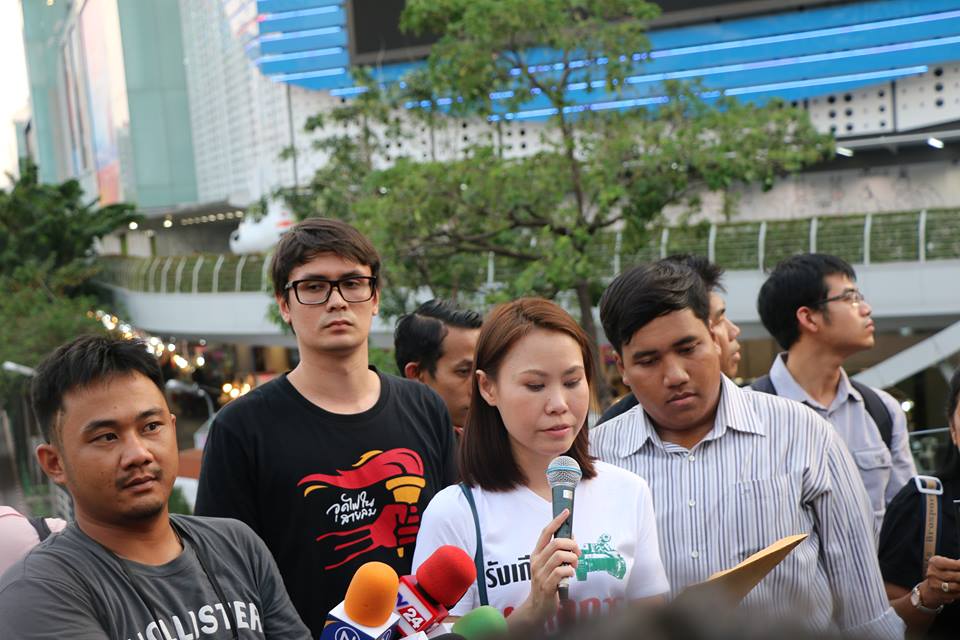 BANGKOK — Police chief Pol. Gen. Chakthip Chaijinda warned Friday that anti-coup protesters would risk being prosecuted if they join a coup anniversary demonstration later this month.
The police chief said he doesn't want to see protesters marching on May 22, the fourth anniversary of the military coup.
A protest leader said such threats would not deter protesters from coming out as they are no longer afraid of the military regime.
Chakthip warned protest leaders have all been charged before and that there are safety concerns. He said the law will be strictly applied. The junta's ban on political gatherings of more than four people is still in place although ordinary protesters have rarely been charged in the past, leaving the organizers feeling the brunt of the ban.
Protesters plan to march from Thammasat University to the Government House on that day.
Rangsiman Rome, a prominent pro-democracy activist and leader of Democracy Restoration Group said some ordinary protesters have already been charged with violating the junta's ban which carries a maximum six month in prison.
"Today, if we don't do anything, we will have to be stuck with [junta leader] Prayuth [Chan-ocha] longer… I don't see any future. I believe the people are no longer afraid of the National Council for Peace and Order," Rangsiman, who faces multiple charges for leading protests, said on the phone Saturday.
Rangsiman said said want to see elections by November and not February.