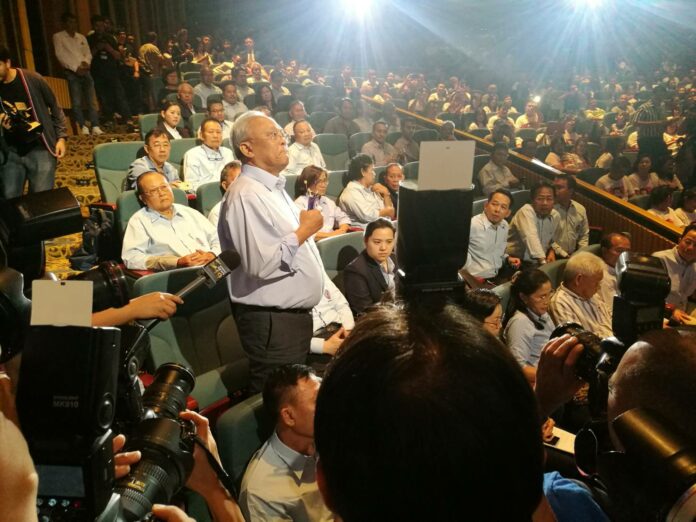 BANGKOK – Conservative politician Suthep Thaugsuban said Sunday that he would take a larger than expected role in a new party founded by his brother and close associates.
Speaking at the first organizing meeting of the Palang Prachachat Thai (Power of Thai People's Nation), the former Democrat Party powerhouse Suthep said he wouldn't be behind the party but "stand by the people."
The party's English name will be quite different: Action Coalition for Thailand.
Suthep has been tasked with mobilizing the recruitment of party members and co-founders. Just last week he said he would only be a member, a few months after saying he would not re-enter politics.
It was always a case of never say never for Suthep, who said he had sworn off politics after organizing massive street protests over four years ago that brought down the civilian government.
Suthep has openly favored the continued rule of junta strongman Prayuth Chan-ocha, who orchestrated the 2014 coup and installed himself as prime minister.