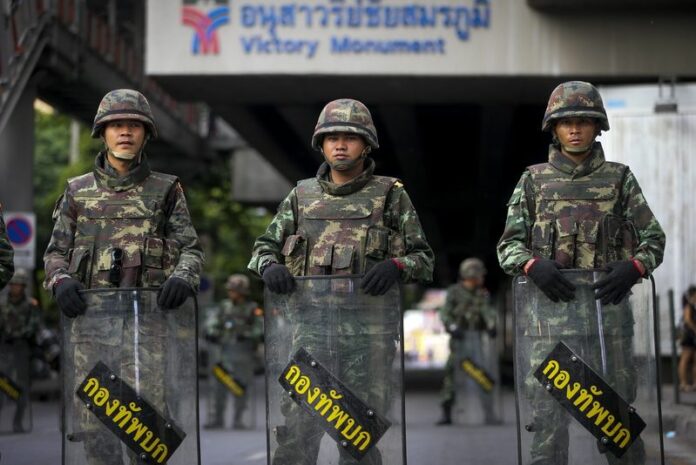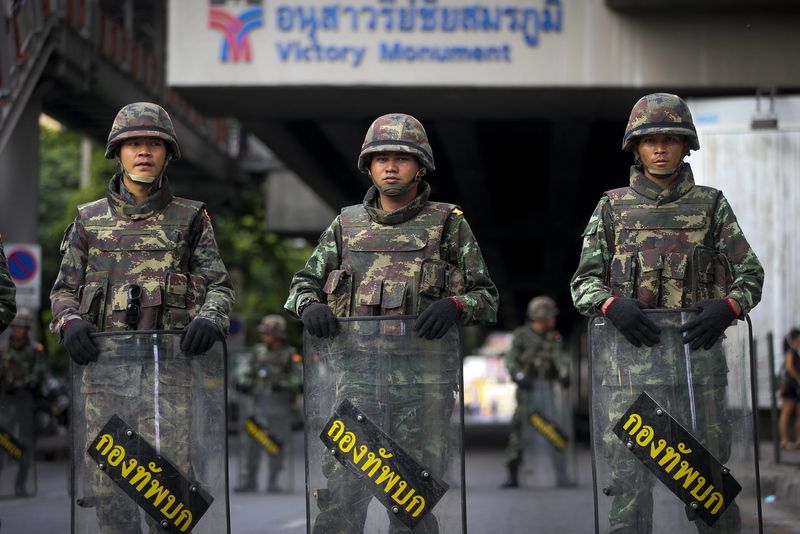 BANGKOK — Democratic elections next year will be meaningless under the existing political and legal conditions imposed by the military government, according to rights advocates.
Speaking Friday at a discussion on human rights after four years of junta rule, legal advocates and activists said freedoms have eroded to not be conducive for elections through the arbitrary use of absolute power, detention of critics, media censorship and the ban on political activities.
Moreover, they agreed the next elected government could become a puppet of the military, even with the junta out of the picture, without the support of a strong civil society.
"Civil society can strongly support the new government to fulfill the wishes of civilians under democratic rules. In this way, civilian authorities could disconnect from the absolute power of the military junta," Sirikan Charoensiri of Thai Lawyers for Human Rights said in an interview at the Foreign Correspondents' Club of Thailand.
Meanwhile, the junta, which styles itself the National Council of Peace and Order,  or NCPO, has said that the government is in the process of preparing the legal framework for an election in accordance with its "roadmap" to restoring democratic rule. It's sought to justify its restrictions and actions as being necessary to ensure peace and order.
The junta also insists its government respects human rights; for example, it points out that it has raised labor management policies to be in line with those of the European Union.
It's security argument rings hollow when it comes to reining in speech online, according to Pornpen Khongkachonkiet, director of the Cross-Cultural Foundation.
She said the ruling junta has put the public at a disadvantage for the sake of extending military authority, similar to how it has handled unrest in the Deep South through authoritarian measures and suspensions of certain liberties.
More than 1,100 people have been threatened, intimidated, harassed or detained for "attitude adjustment" sessions through May 2018, according to Sirikan of Thai Lawyers for Human Rights. More than 200 people who've protested for elections have been prosecuted for violating the junta's updated public assembly law, whereas at least 92 people have been charged with sedition-like offenses.
Sirikan also said 264 public activities including forums and academic seminars have been blocked.
Sunai Phasuk of Human Rights Watch said the public is suffering from state repression. He said the election is not about political parties but how people are allowed to express their beliefs. Democracy should be enjoyed by all Thais, he added.
Moreover, Sirikan of Thai Lawyers said the junta should lift restrictions on civil liberties and the press before the upcoming election.
That was the same message delivered last week by British Prime Minister Theresa May, who in a one-on-one meeting with junta leader Prayuth Chan-o-cha, urged him to remove restrictions on political parties early to clear the way for free and open elections.