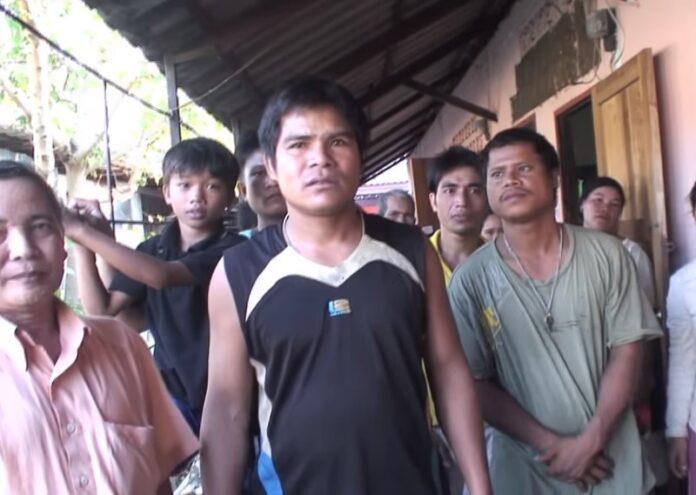 BANGKOK — Nearly 200 asylum seekers from Vietnam and Cambodia face deportation and persecution back home, rights groups warned Thursday.
Human rights activist Pornpen Khongkachonkiet said 36 of 181 ethnic Montagnards have been charged with illegal entry at Nonthaburi Provincial Court and ordered to pay 5,000-baht fines. She said 22 are women – some with toddlers of 8 months – who would have their children taken away if they couldn't pay the fine.
Ratsada Manooratsada, vice president of Human Rights Lawyers Association, said it took some time before the Montagnards – who are routinely persecuted in Vietnam – were provided an interpreter. The association sent two of its lawyers to defend the minority group.
Ratsada said on Thursday that some of the Montagnards carried UNHCR cards identifying themselves as "people of concern" who should be treated as asylum seekers, not criminals.
"We are trying to convince the court to consider Thailand's international obligations on the rights of refugees and asylum seekers," Ratsada said by phone.
Thailand does not recognize the status of refugees or asylum seekers and reserves the right to arrest and deport them at will.
On Thursday, New York-based Human Rights Watch called for the immediate release of the 181 people, saying they should be treated as refugees, as many possess the cards.
"Thailand's frequent claims about improving refugee rights ring hollow when officials detain dozens of families who are protected under the mandate of the UN refugee agency," Brad Adams, Asia director for Human Rights Watch said in a Thursday statement. "These Montagnards face harsh persecution if they are returned to Cambodia and Vietnam, which Thailand should not do under any circumstances."
Phil Robertson, Human Rights Watch deputy director in Bangkok said by phone Thursday that these asylum seekers could receive prison sentences for illegally entering the kingdom before being deported to Cambodia and Vietnam. Robertson said the Montagnards either have refugee status confirmed by the UNHCR or are in the process of obtaining it.
He added that more than 50 of the 181 are minors and that children are being separated from their parents.
Human Rights Watch said they have fled religious and political persecution.
"Cambodia's ethnic Jarai population, many of whom are Christian, have faced land confiscation and intensifying government pressure after Vietnamese Jarai fled into Cambodia's Ratanakiri province," it said in the same statement.
The Montagnards, who hail from Vietnam's central highlands, have been persecuted since they lent support to the United States in the war fought there decades ago. Some have sought refuge in Cambodia, which has not cooperated with UN attempts to resettle them.