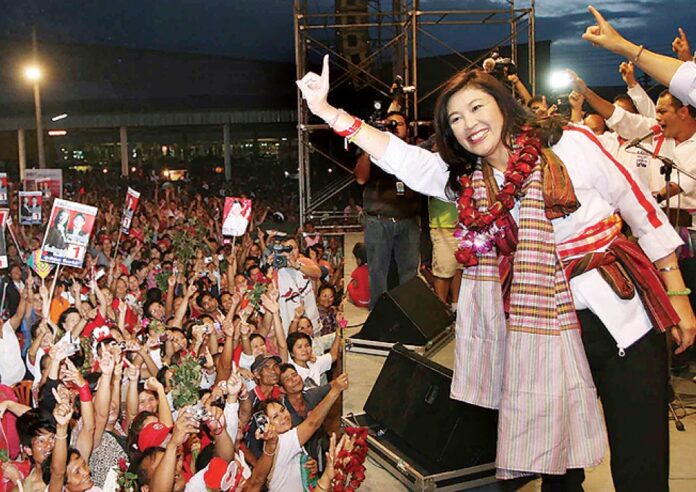 BANGKOK — At least 40 billion baht will be spent on canvassing and campaigning in the run-up to Election Day, an economist forecast Thursday.
Basing his estimate on spendings tracked on previous election cycles, Thanawat Polwichai of the Thai Chamber of Commerce University told reporters to expect an "intense" campaign season.
"And this time, we expect the competition will be intense, so we believe it would definitely be over 40 billion baht," Thanawat said. The number could fluctuate depending on when the junta lifts its ban on political campaigning, he added.
He said he included all related campaign spending, including canvassing and advertising.
His comments came a day after a crucial election law for the next poll was passed, bringing Thailand the closest it has ever been to a general election in over four years.  
Junta deputy chairman Prawit Wongsuwan told reporters the country will vote on Feb. 24, echoing other officials.
The news was met with enthusiasm on the Thai stock market. The SET added 33.82 points, or 2.01 percent, to close at 1,713 by the day's end.