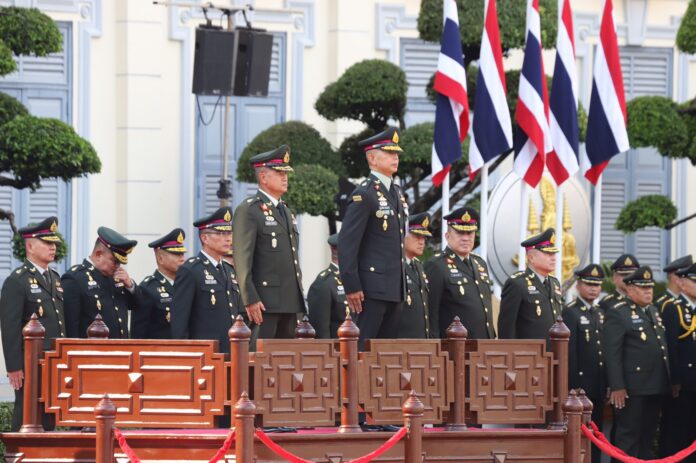 BANGKOK — A transparency activist on Friday slammed plans to increase salaries for top military brass.
Saying Thailand has more than enough generals, Srisuwan Janya urged the interim parliament to instead focus on helping farmers who are suffering from a drop in crop prices. The lawmakers are set to debate the bill today.
"At this moment our country has too many generals in the armed forces," Srisuwan wrote online. "They should abolish half the positions, or more than half, even."
The bill, which would increase monthly pay for five-star generals in all military branches by 5 percent from 72,965 baht to 76,604 baht, was proposed to the parliament by the defense ministry earlier this year. The latest hike was approved three years ago.
Defense spokesman Kongcheep Tantravanich was not available for comment as of publication time, while junta spokesman Winthai Suvaree referred questions to the defense ministry.
The Thai armed forces have long been criticized for their top-heavy structure. This year's military reshuffle report says about 900 generals were promoted, but military experts believe the total number of Thai generals could be more than 1,000. That's more than the United States military's 886 generals, despite having thrice the number of troops.
Srisuwan said he would file a complaint with the national anti-graft agency against any lawmaker who votes in favor of the salary increase.