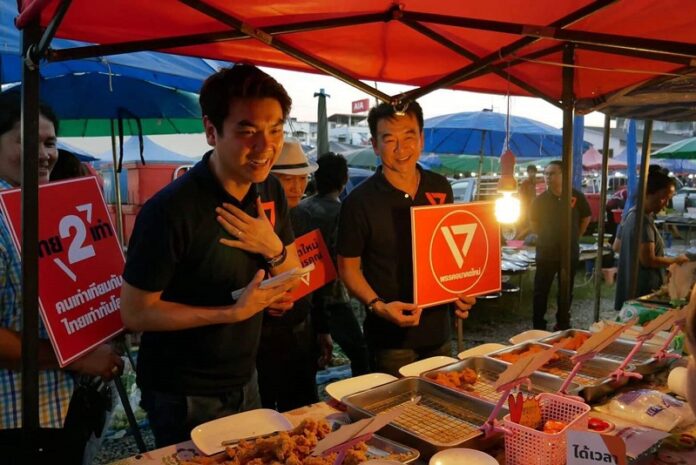 BANGKOK — The Future Forward Party removed its youth wing leaders from their duties Wednesday after accusing them of misusing party funds, an allegation denied by one of the expelled leaders.
A party spokeswoman said the decision was made after it received complaints that the five party members misused funds allocated to the youth wing. But one of them, women's rights advocate Wipaphan Wongsawang, called it an attempt to curb the wing's independence.
Wipaphan also announced her resignation from the party in protest Wednesday night on a Facebook post which was later deleted.
She referred to a long debate "about the New Generation Network's authority" and added that talks about budget abuse were intended to distort the facts.
The party's youth wing is a subsidiary that encourages political participation of younger generations. An estimated 6 million people will be eligible to vote for the first time in February.
"I am saddened by the decision from those in power at the party. You must seriously reflect on where you are leading your people and what led you to this point," Wipaphan wrote in the deleted post. She declined to comment when contacted.
Party spokesperson Pannika Wanich insisted the problem was the group's abuse of funds.
"The party reiterates that it cannot ignore inappropriate use of funds because every baht of the budget comes from membership fees and donations from supporters, who wish the party to be an effectively managed and transparent political institution for the people's benefit," Pannika said in a Thursday statement.
Pannika added that the party's accountant had produced evidence of the alleged inappropriate use of funding to the board and a unanimous decision had been made to remove the youth wing members.
Asked how much was misused, Pannika said such information can only be released if and when members of the fired youth wing allow it.