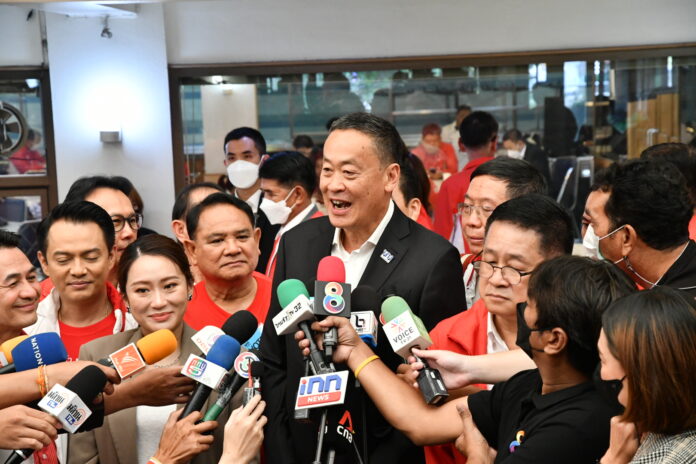 Srettha Thavisin, CEO of Sansiri, one of the big players in Thailand's real estate industry, who recently took the advisory chairman of the Pheu Thai party, tweeted an announcement about his break from his role at Sansiri. He said he wanted to bring his experience to politics to boost the economy and reduce inequality. He justified the break without salary as a sign of his fairness and hopes for the support of employees.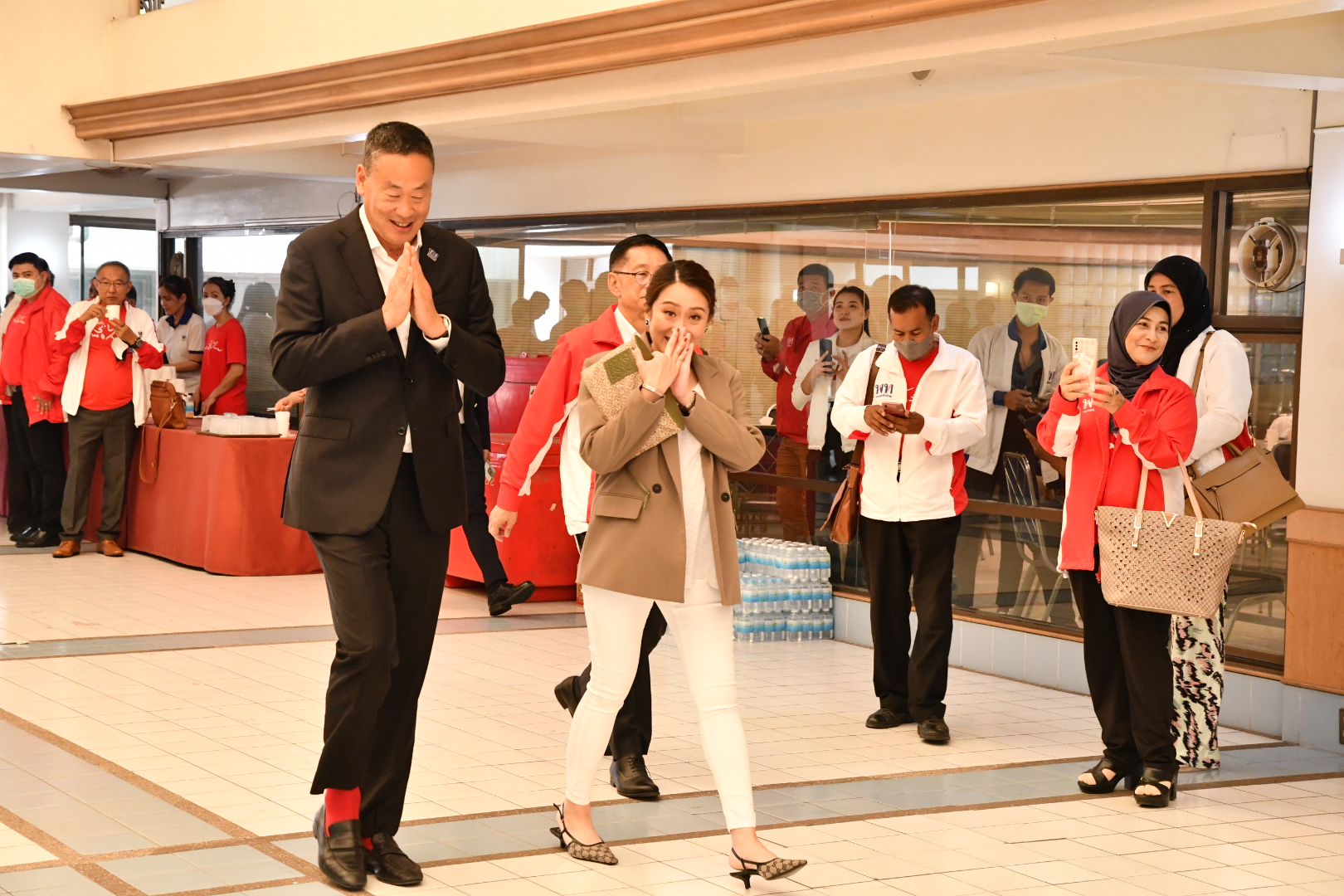 He later attended a party meeting with the executive committee, which was also attended by former Prime Minister Thaksin's daughter Paetongtarn Shinawatra, who serves as the party's chairperson. Srettha said his pause from Sansiri was fair to all because he wanted to devote himself fully to politics and the election campaign.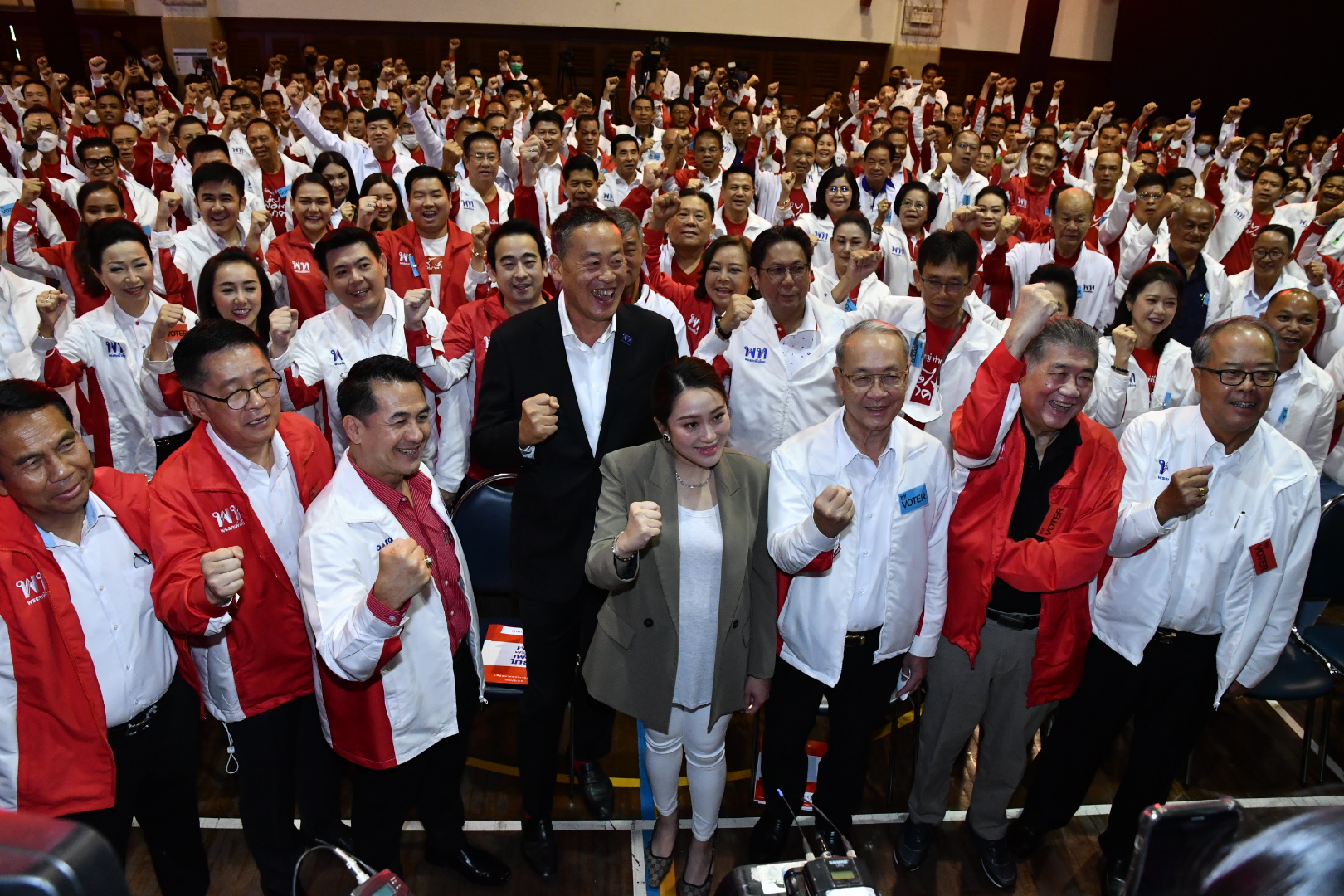 For the general meeting, Pheu Thai stated the party's intention to win as many seats as possible, namely 310. Paetongtarn added that the strategic goal is the 310 seats MP, as Pheu Thai wants to form a strong cabinet and overthrow the "regime of Prayut'". The party has this goal in mind.
Srettha pointed out the problem of wages. If Phue Thai wins the election, he said he is confident of raising the minimum wage to 600 baht by 2027. He added that all jobs should have access to decent wages.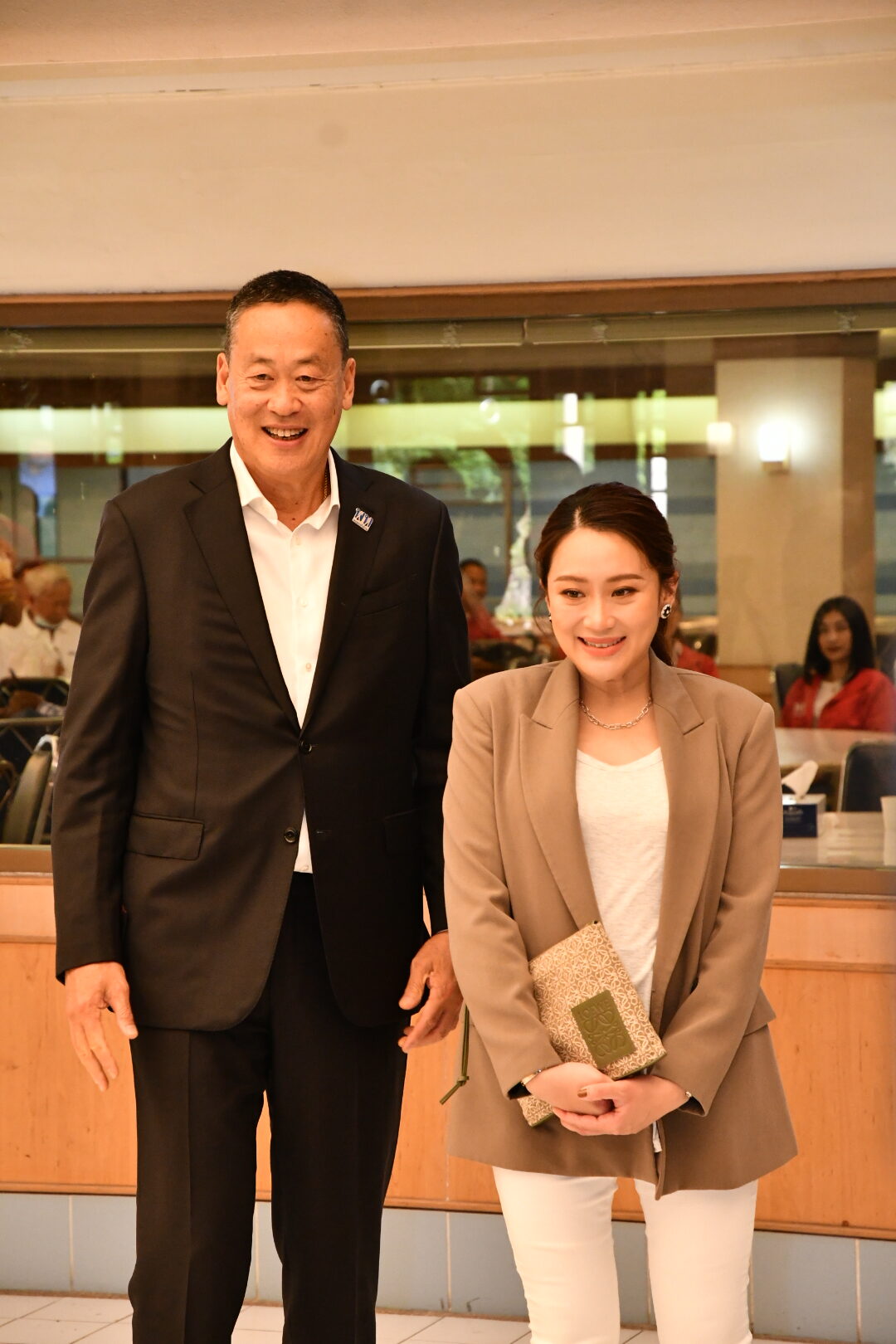 For macro-economic policies, he aims for the economy to grow by at least 5 percent while Pheu Thai leads the cabinet and works for education, as he did previously in Ratchaburi when he donated THB 100 million with Sansiri to bring children into the public education system.
The party also introduced two sports policy advisors: Pimol Srivikorn, president of Taekwondo Association of Thailand and Chalitrat Chanrubeksa, president of Squash Association of Thailand.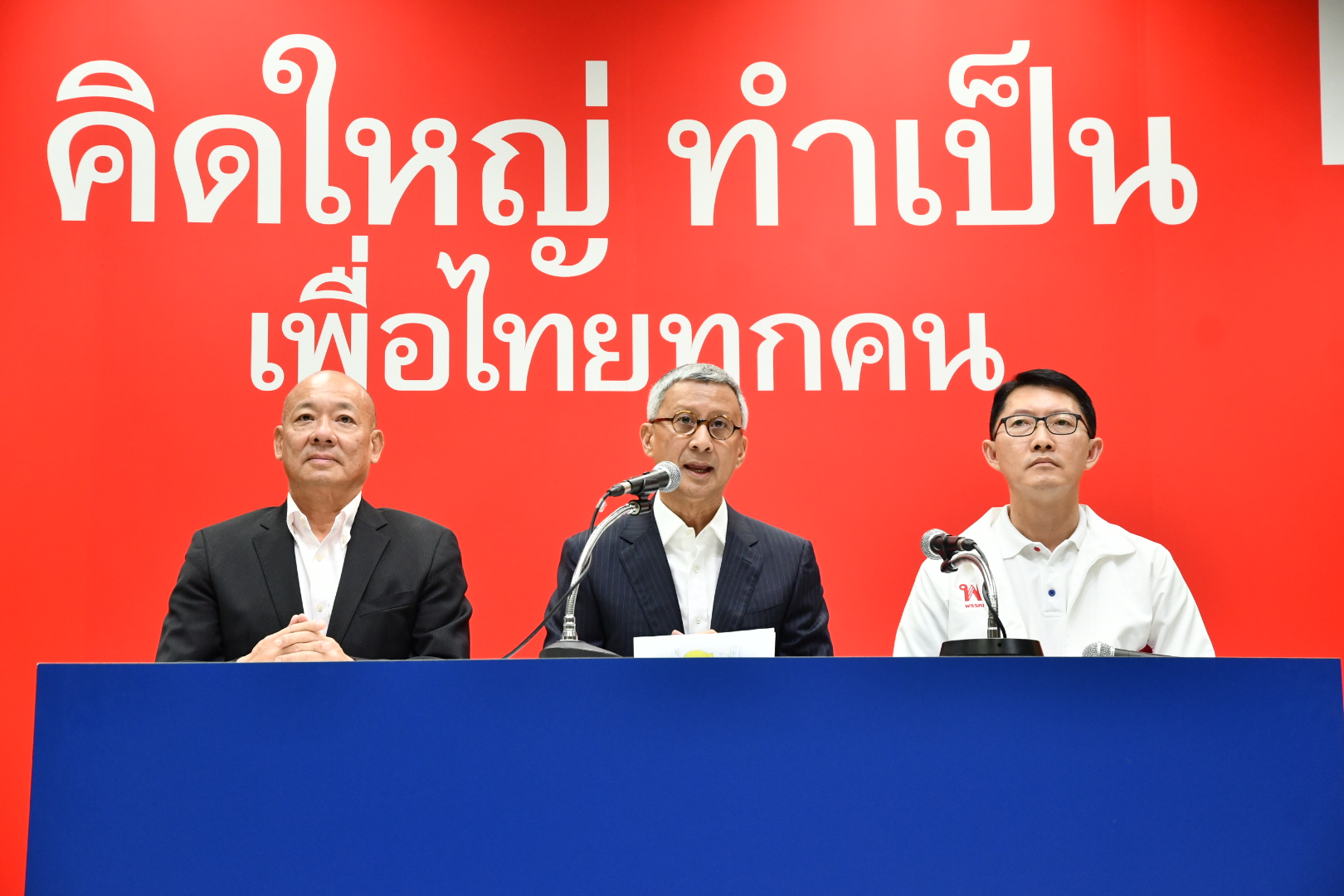 Pimol, is also a prominent businessman and chairman of TCM Corporation Plc. He is known for the association's success in enabling Panipak "Tennis" Wongpattanakit to win an Olympic gold medal in 2020.
Pimol said Pheu Thai Party is not just about working for a better economy and people's livelihood but about promoting sports as Thailand's soft power.