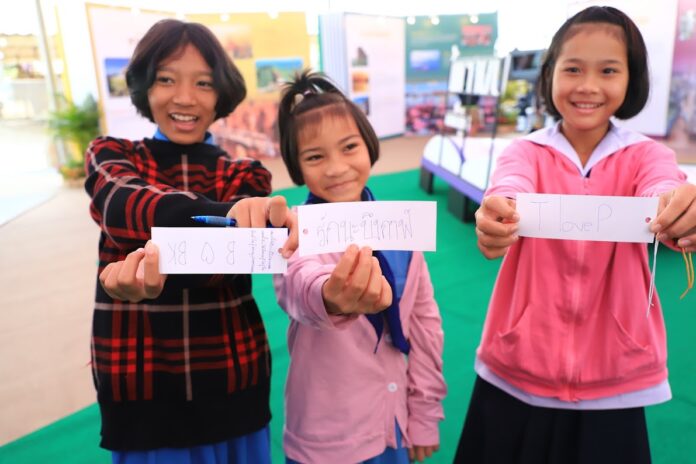 BUENG KAN — When the law establishing Bueng Kan province came into effect, Sirintra Thongdee was only in kindergarten. Then 6, she was told by her family that she was no longer of Nong Khai province but now a citizen of Bueng Kan.
Seven years later, the 13-year-old says she has yet seen any drastic changes except for her own sense of place.
"When there was yet Bueng Kan province, I wanted to go to Nong Khai city because it is a big district," she said. "But when Bueng Kan became a province, I feel better that I am already living in the city. Things are more convenient, and I feel no need to move."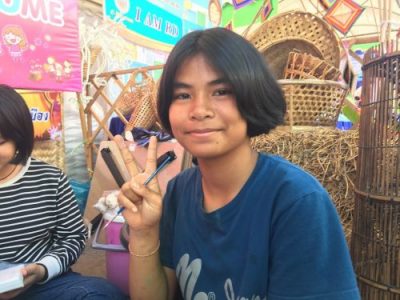 While adults are trying their best to make Thailand's youngest province self-sustaining, the youth of Bueng Kan play a crucial role in its future. Therefore, nurturing a sense of community belonging is one of the top obligations Bueng Kan has to its children. So the Red Cross and Rubber Day festival, the province's biggest annual event that ran Jan. 17 to 23 this year, provided a significant opportunity to do so.
Though the first attempt to separate from Nong Khai province was undertaken two decades ago, Bueng Kan and the other seven districts only managed to become a new province in the northeastern region in 2011. The rationale was that its location was too far from Nong Khai city.
If forced to name the most obvious change, Sirintra said it was a road along the Mekong River which has been extended and improved. From a small riverside lane, it is now a recreational area for local residents providing sunrise viewpoints for tourists and a venue for Bueng Kan's weekend walking street.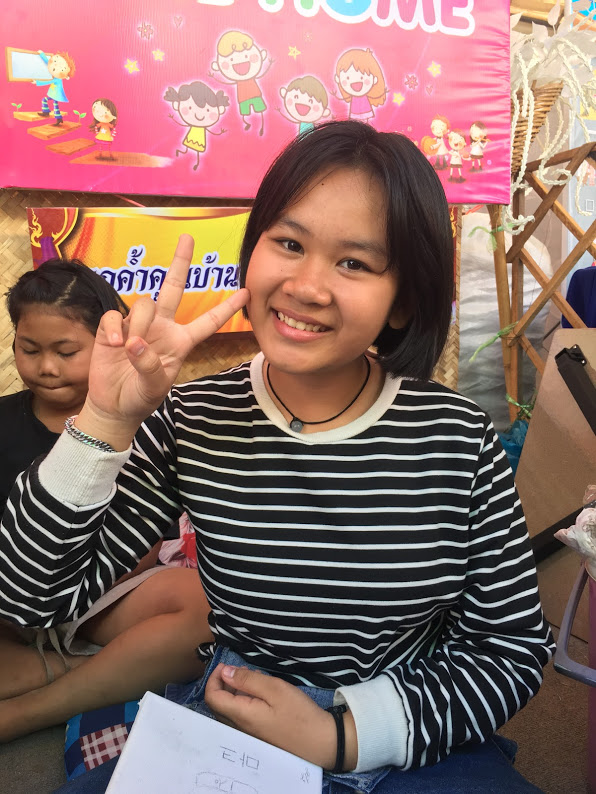 It is probably beyond the ability of the young girl to realize the land value her province is accruing as more projects head here, including a special economic zone and the construction of a fifth bridge linking Thailand to Laos. Lying along the mighty Mekong opposite to Laos' Bolikhamxay province, this northernmost town of the Isaan region is strategically located for a connection to Vietnam as well.
Besides learning about Dinosaurs in Isaan, tapping the rubber trees now at the heart of Bueng Kan's economy, the exhibition at the Red Cross and Rubber Day event presented visions for Bueng Kan and encouraged children to write down what they want to see in their hometowns.
"I wish Bueng Kan had an amusement park."
"I wish Bueng Kan became a trade center and had a cinema."
"I want Bueng Kan to have so so many big libraries."
"I want a zoo."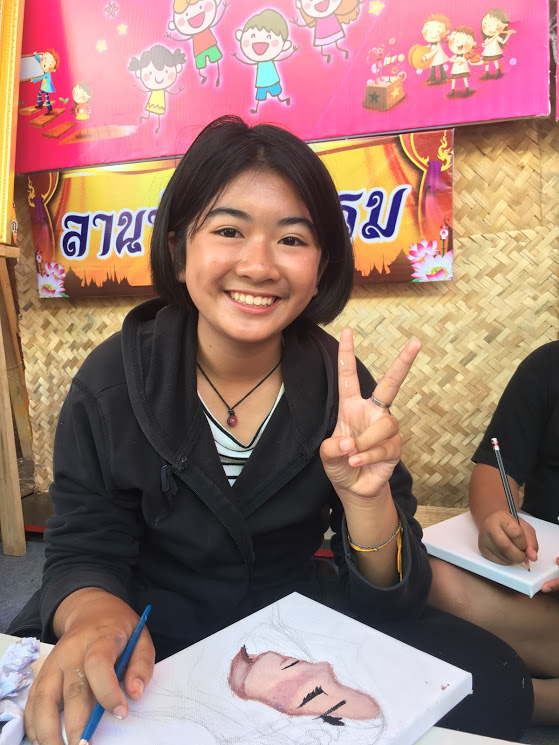 These are among hundreds of messages written by children that were displayed on the board alongside adult opinions. The most popular comment was, perhaps, "Wish Bueng Kan had an airport," to which Sirintra nodded her approval. She said that if she wants to fly to Bangkok now, she has to ride three hours to Udon Thani International Airport. The 13-year-old girl also suggested a train station.
"Right now, I have to use public bus or a private car if I want to go to another province," she said. "If there was an airport, it would be easier."
Sirintra's dream could come true as the Civil Aviation Authority of Thailand has begun a feasibility study and identified an area for construction, 25 kilometers from the city center.
While the journey to the province remains inconvenient, another young resident of Bueng Kan suggested they eliminate the reasons to travel. Pakjira Thongtheeradech said, "I wish Bueng Kan had a university like Khon Kaen. Now we only have colleges."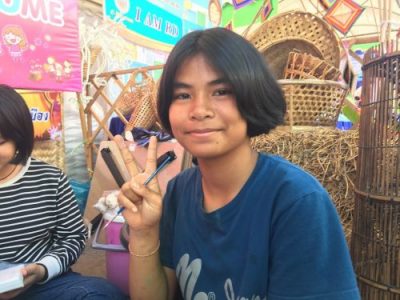 Pakjira, a Matthayom 1 student, said education is one of the main reason children leave Bueng Kan to the nearby towns. Although there is currently the Bueng Kan Campus of Udon Thani Rajabhat University, the choices of available programs are very limited.
Building an airport or a university cannot be done in a month, so some kids came up with more doable requests.
"I want a pedestrian flyover in front of our Bueng Kan School," Kanyavee Ravi said. "We have a zebra crossing but cars usually come too fast and don't stop when they are told to."
Either taking years or months, these are voices of the new generation who hold the future of Thailand's newest province and it can only become possible if adults are willing to listen to them.