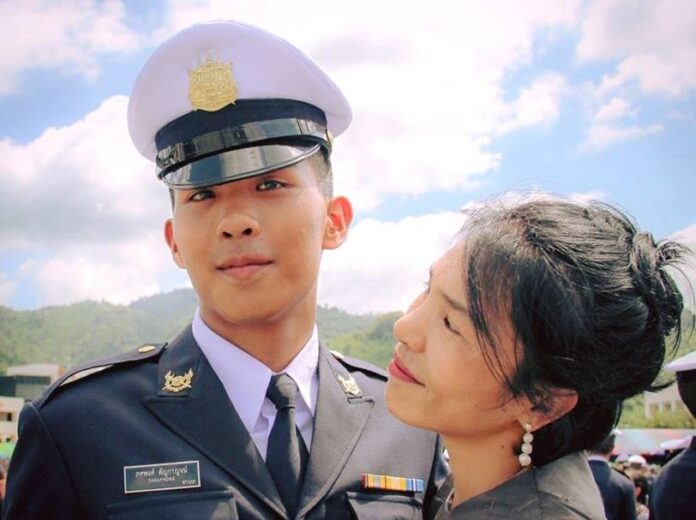 BANGKOK — A long-awaited investigation into the death of a cadet in October concluded he died of health conditions, his family told reporters Tuesday.
Behind a closed door meeting at the armed forces headquarters which reporters were not allowed to observe, army officers briefed the parents and relatives of Pakapong Tanyakan about findings that took more than two months to compile.
Pakapong's sister told reporters after the meeting that the military repeated the same explanation given in December, when the army blamed Pakapong's death on sudden heart failure.
"The military's explanation is similar to what they have said in previous news conference," Supicha Tanyakan told reporters in a brief interview.
She added that the family's criminal case against the military will continue. Supicha could not be reached for comment as of press time.
Gen. Chawarat Marungruang, head of the committee that oversees the investigation, said he expects the two sides will have more conversations in the future.
He also said the inquiry result is not final and that the military would consult with forensic scientists and doctors for a more complete picture, Chawarat said.
"We are not drawing a deadline on when the work will be completed," the air force general said. "But we are doing everything quickly."
The 19-year-old cadet died during training at an armed forces academy in Nakhon Nayok province in October. The military initially blamed "sudden heart failure" and other health conditions for his death, but his family protested those findings on suspicion Pakapong might have died from physical mistreatment.
After the news drew widespread attention and anger from the public, the armed forces announced they would investigate the chain of events that led to Pakapong's death.
Pakapong's family was also shocked to discover that some of the cadet's internal organs had gone missing from his body. The military later admitted to keeping them without the family's knowledge and returned them to his parents following social media outcry.
Shortly after today's briefing started, Pakapong's family was seen storming out of the meeting room and driving away. They told reporters they were angry at the military's insistence that only Pakapong's parents would be allowed in.
They returned about 20 minutes later, saying military officers had changed their mind and would allow the entire family into the meeting room.