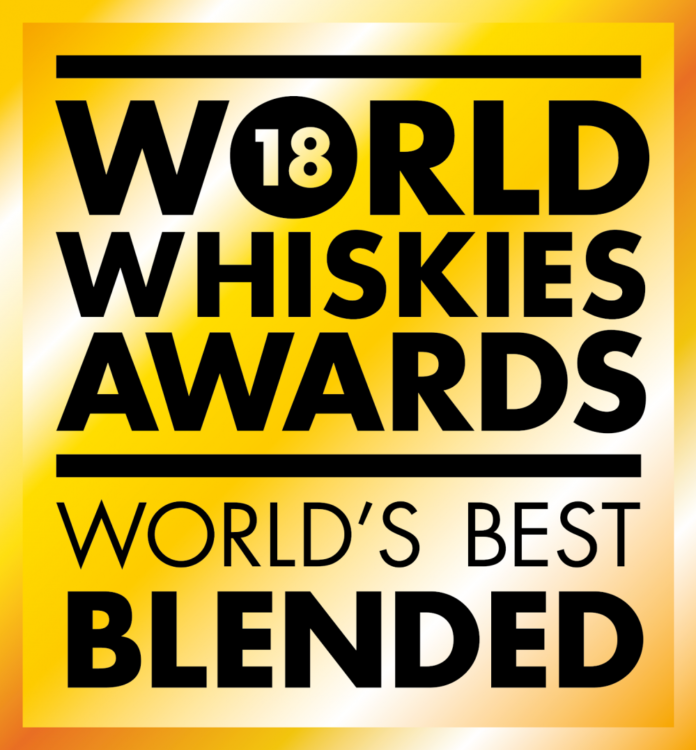 Johnnie Walker Gold Label Reserve was recently crowned the World's Best Blended. Selected from more than 1,000 of the world's top whisky brands, Johnnie Walker Gold Label Reserve won the year's top accolade at World Whiskies Award 2018, organized by Whisky Magazine, at The Waldorf Hilton Hotel London.
The most prestigious honor in the whisky world, World Whiskies Awards host an award ceremony every year by Whisky Magazine to recognize the best whiskies from every corner of the world through meticulous selection process overseen by globally renowned whisky experts. Every year, each edition of the award grows more and more competitive, as top-shelf whiskies from the world's leading whisky producing countries such as Scotland, Japan and others compete head-to-head to be the best in each category. Rob Allanson Editor of Whisky Magazine, said, "This year's award was very interesting. Besides that fact that there were more than 1,000 whisky brands entering, each brand was selected in a blind test by 40 judges from around the world. We also had the honor of Charles Maclean, one of the most revered whisky enthusiast and guru joining us this year."
World Whiskies Award 2018 was divided into 10 categories for grain whiskies, corn whiskies, rye whisky, rice whiskies as well as blended whiskies and single malts. Winners came from top whisky producing locations around the globe, from Australia, the US to Scotland and Japan. The main award, World's Best Blended 2018, was given to Johnnie Walker Gold Label Reserve, the world's top blended whisky whose robust and unique character is founded with fine malt whiskies, with fragrance of honey, grass, caramel, delicate bouquet and spices. The palate delights with honey, vanilla and vibrant spice, making it one of the most recognized blended whiskies in the world. World Whiskies Award 2018 also inducted Dr. Nicholas Morgan from Diageo and TT Lee and sons, founder of Kavalan single malt whisky, into the Hall of Fame.