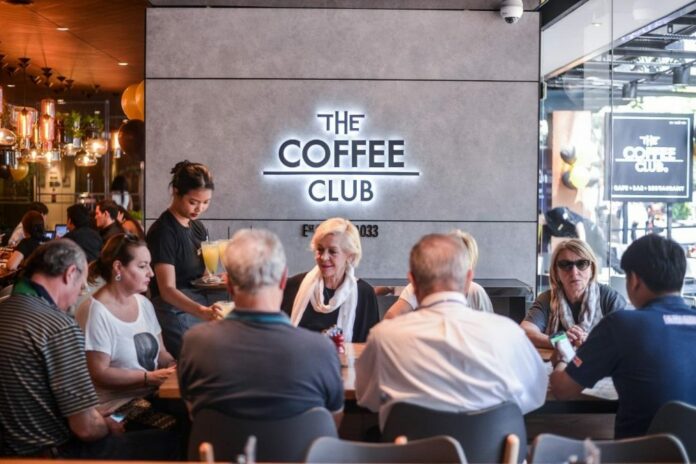 Double down on juiciness at THE COFFEE CLUB: new special-recipe shakes with the wow factor
THE COFFEE CLUB, the popular all-day café from Australia, invites foodies to experience "Frappe-Lous Time", a happy time with a variety of new shakes using premium ingredients. The new drinks are now available at all branches of THE COFFEE CLUB throughout June.
A leading all-day café, THE COFFEE CLUB places importance on the flavour of food and drinks. The café's selection of new shakes set out to turn an ordinary day into a refreshing enjoyable time. Based on the original recipes of THE COFFEE CLUB, the new drinks use top-quality ingredients such as premium chocolate that are mixed with favourites of the era like Tim Tam and Nutella as well as fresh fruits.
The six new shakes promise to tame the heat and add a touch of freshness and the wow factor to your day at your first sip.
Chocolate Raspberry Tim Tam is topped with chocolate mousse and raspberry praline crumble, or caramelised raspberry roughly mashed for the drink's crunchy feel.
Designed for chocolate lovers, Chocolate Nutella Tim Tam is a Nutella shake mixed with chocolate for a silky smooth texture and topped with chocolate mousse and a generous spoonful of Nutella.
For a bit more intense chocolate taste and crunchiness, it's easy to like Chocolate Tim Tam that comes with Tim Tam blended with chocolate sauce and topped with chocolate mousse and a piece of Tim Tam.
Potentially everyone's timeless favourite, Coconut Frappe is a finely blended mixture of young coconut meat and other ingredients topped with panna cotta and thin slices of coconut meat, resulting in a refreshingly sweet taste.
Combining the sour and sweet flavours of Thai fruits, Passion Mango Frappe is a mango shake using top-quality Choke Anan and Nam Dok Mai mango varieties mixed with passion fruit. The mango's sweet and creamy taste blends perfectly well with the tang of passion fruit.
The health-conscious will enjoy Mixed Berry Granola Smoothie that comes with assorted berries blended with banana, yoghurt, and milk, and sprinkled with granola on top.
Add a taste of dazzling juiciness to your day with special-recipe shakes that are available throughout June at all branches of THE COFFEE CLUB. For more information, visit THE COFFEE CLUB Thailand Facebook page.