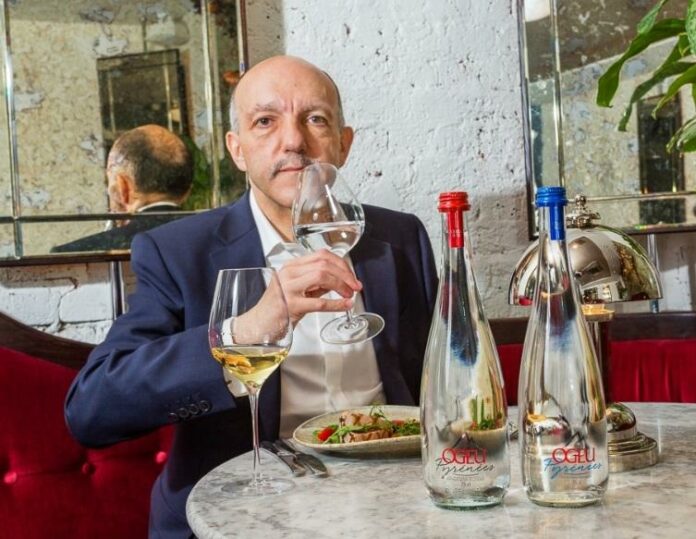 IHC Italthai Hospitality Co., Ltd. announced today that the company has debuted Ogeu, a premium bottled natural mineral water brand from France, in Thailand targeting gourmands. The most notable of the pack launched recently was the original bottled mineral water product Ogeu 1820, which would make a lavish accompaniment to every gourmet meal.
Since its inception in 1820, Ogeu has grown in popularity as one of France's four market leaders in premium bottled natural mineral water.
The origins of Ogeu date back two centuries when a natural spring in the Pyrenees was discovered. The clean, pure, well-preserved spring is tucked away in the wildest massif of the Pyrenees beyond the reach of urban encroachment and has existed in complete isolation from the trappings of civilisation. Every droplet of spring water originates from melting snow and rainwater flowing from the ridges of the mountain range and filtering through layers of rock formations, over a period of 15 years, to subterranean caves 500 metres deep. Spring water has been created and protected by nature before becoming Ogeu natural mineral water in elegant, luxurious bottles that have won a number of awards from many leading institutions that confirm Ogeu's high standards and quality. Ogeu still water won the bronze medal at AVPA International. Ogeu sparkling water took home the Grand Gold medal at Monde Selection International on the back of 3 gold medals it had won for 3 consecutive years.
Ogeu has received certification by the most-awarded world-class wine master Gerard Basset who received an OBE (Office of the Order of the British Empire) in 2011. He was chosen as the world's best sommelier in 2010. Ogeu is the natural mineral water brand of choice at a multitude of international restaurants and hotels such as Cabotte in London, United Kingdom and Hotel du Palais in Biarritz, France. With a smooth flavour and low mineral content, the natural mineral water complements food flavors and is safe to consume for a broad base of people including family members, babies, pregnant women, people maintaining a limited intake of salt and individuals afflicted with kidney problems. Ogeu is a fitting, luxurious accompaniment to every gourmet table truly. Not only is it ideal with a luxurious meal or wine, but Ogeu pairs well with pastries, or event breakfast, as well.
With its presence in over 20 countries worldwide, Ogeu is ready to make its first foray into Thailand through its sole importer and distributor in Thailand,. To mark IHC Italthai Hospitality Co., Ltd. Ogeu's Thailand launch, Italthai in partnership with 6 best French restaurants in Bangkok is holding a special promotion featuring  special set menus served alongside Ogeu natural mineral water for 15 days from August 15 to 31 at the participating restaurants.
Ogeu natural mineral water, with high quality and a unique character, is packaged in tall color-coded bottles: the blue label for still water and red label for sparkling. The cap displays the colors of France's national flag denoting the glamor and quality of made-in-France products as well as French gastronomy that has been declared by Unesco as a world intangible heritage.
Style-conscious Thais with fine taste who have confidence in the quality of natural mineral water from France can soak up the atmosphere of luxury and special touches of Ogeu at leading restaurants, hotels and cafes nationwide from mid-August.