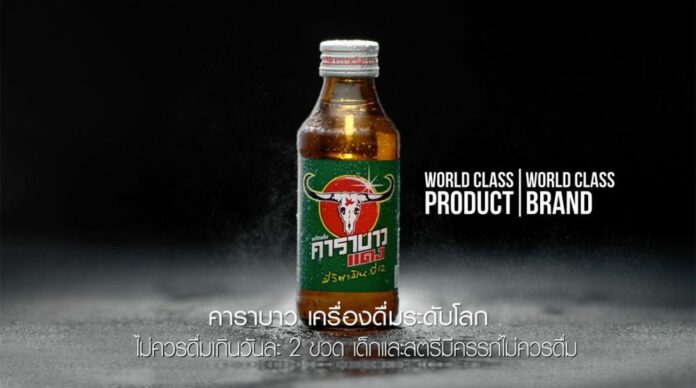 In an attempt to underline its commitment to the brand's tag line "The World-Class Product, World-Class Brand", Carabao Tawandang Co., Ltd., the maker and distributor of energy drink Carabao Dang, recently launched its latest TV commercial titled "Do Your Best" targeting all segments of consumers in Thailand. The commercial reflects Carabao's attempt to attract new-generation consumers who are characterized by their single-minded pursuit of success in life. The advert uses the brand's "fighting DNA" to get across the message "Do Your Best", one of the most inspirational motivational quotes for many people who are determined to fight their way to victory, success or to be number one.  Carabao is keen on supporting and encouraging this target group to do their best and fulfill their job to the best of their ability so that they can one day achieve their desired goal. The goal of the Carabao brand is to rise to the top as the number one leader in Thailand's energy drinks market in 3 years.
The advert tells the stories of 3 young men from different careers, themselves representing the new generation. They invariably have an overwhelming desire for victory, success and career advancement. The 3 main characters are a commis, office worker and footballer. The advert's central question is "What is success in life?".
In the short film, the way ahead for each of the three characters is strewn with difficulties. The commis who is in charge of preparing the ingredient regularly gets castigated by a senior chef. The inexperienced office worker finds himself making lots of mistakes while in his probation period.   The footballer is passed over and ends up as one of the substitutes.
But they don't give up, instead turning the obstacles into their main thrust as they try to perform their assigned duties as best as they can. At the end of the day, the success that they are searching for is not fame or fortune, but the opportunity to do what they love, believe and do their best in an attempt to achieve a much bigger goal in future.
Since its launch on different media platforms in mid-August, the commercial has met with a warm reception from consumers. The advert strives to inspire the new generation to overcome all the obstacles placed on their path and focus on achieving their goal and success by "doing their best".
Product owner:                 Carabao Dang Co., Ltd.
Product:                         Carabao Dang
Title of the commercial: "Do your best"
Length:                         60 seconds