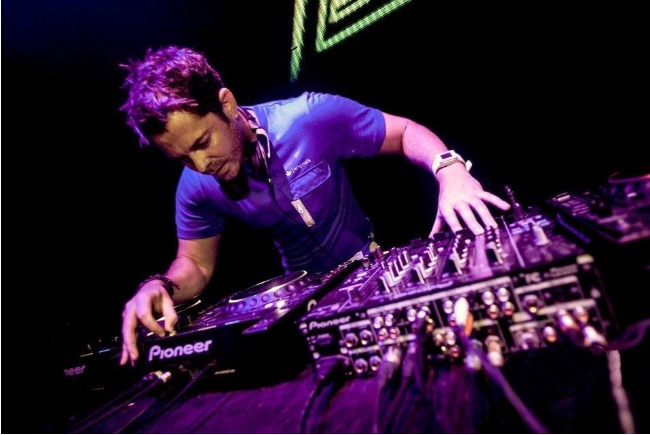 Bangkok Marriott Marquis Queen's Park treats music lovers to an album launch party "Bargrooves Vista" by Jon White.
Bangkok, Thailand, 17 May 2019 – Bangkok Marriott Marquis Queen's Park treats music lovers to the sensational stylish and sophisticated house music with the special appearance of world-renowned artist Jon White for the first time in Thailand at the launch party of his new album "Bargrooves Vista". Fans will get to enjoy Jon White's live performance every last Friday of the month from May until December at ABar Rooftop and enjoy special room packages and drink promotions crafted especially for music lovers.
Special treat is coming your way when Jon White, renowned British DJ choose ABar Rooftop at Bangkok Marriott Marquis Queen's Park to be the venue for the new album launch, "Bargrooves Vista". The launch will feature Jon White's first-ever live performance in Thailand on May 31, 2019 from 18:00 – 01:00 hrs. Jon White will then stay on as resident guest DJ manning the deck every last Friday of the month, starting from June until December. Don't miss out on the countdown event on New Year's Eve on December 31, 2019 where Jon will work music magical on the dancefloor until the new year rings in.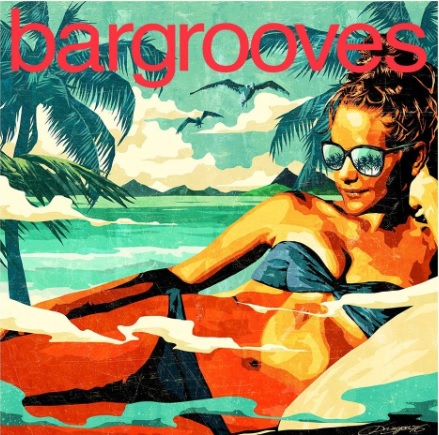 Jon White is a household name in the house music circuit. A renowned DJ and musician from the UK, Jon is known for his energetic live act and critically acclaimed tracks as DJ and musician. His journey in the showbiz started in 1998 where he performed in major house music events such as Ministry Of Sound, Pacha, Cream, Defected, Amnesia Ibaza, Space Ibeza, Hed Kandy, Hotel Costes among others – series of celebrated stints that earn him globally recognized collaboration with brands like Nike, MTV, The Virgin Group, LVMH and many leading hotels later on.
After the success in the short period of 4 years, Jon embarked on a world tour in 2003 with Bali's top club, Double Six, before making his way to Singapore's Attica opening night that quickly make the venue become the island's hottest nightlife spot. Jon's road to stardom landed him residency at Zouk in Kuala Lumpur in Malaysia, before teaming up with Attica once more, launching Attica Shanghai which was voted Best Nightclub in Shanghai six months after opening.
The same year marks Jon's first foray into the studio, collaborating with Subliminal's Jason Herd (Juan Kidd/Herd & Fitz). Their remix of the Future Sound of London's seminal classic, 'Papua New Guinea', saw global acclaim. Jon traveled to the US to work with Dutch producer Phil Van De Werken (Phuzz) and Jon's debut compilation album 'Thinking Out Loud Asia' was released globally, earning rave reviews from the International music press. Jon continued to rock dancefloors worldwide, while headlining alongside the likes of Pete Tong, Hernan Cattaneo, Steve Lawler, DJ Pierre, Simon Dunmore, Dimitri From Paris, Miguel Migs and Sebastien Leger. The year ended with Jon signing to The Supermodified Agency, joining the ranks alongside Sasha, Nick Warren and Afrojack.
For the next five years Jon ran the most successful midweek night in Asia. His monthly Helipad Party on the Helicopter Pad of The Stamford Swissotel in Singapore was a phenomenal success. Highlights included headlining the Global Gathering Festival at the Venetian Hotel, Macau alongside pop heavyweights Will.I.Am, Pitbull and Jessie J, while in the last year Jon has opened and closed for Fatboy Slim, Paul Oakenfold, Basement Jaxx, Roger Sanchez and Mark Ronson.
2018, Jon return to the UK to team up with the world's leading House Music label Defected. Jon has taken on the iconic Bargrooves brand, curating Bargrooves residencies across the world. Jon will touch down in Bangkok with the Bargrooves Vista album launch party at ABar Rooftop at Bangkok Marriott Marquis Queen's Park on Friday May 31, 2019 from 18:00 – 01:00 hrs. And to celebrate his fist visit to Thailand, Jon will host a guest DJ residency at ABar Rooftop with live DJ set every Friday of the month – June 28, July 26, August 30, September 27, October 25, November 29 and two gigs in December on Friday December 27 and New Year's Eve on Tuesday December 31, 2019.
To treat Jon White's fans, Bangkok Marriott Marquis Queen's Park is offering room package promotion, THB 30,000 package includes 3-day 2-night stay in Deluxe room with a welcome bottle of Piper Heidsieck Champagne, 2-way airport transfer, VIP table at ABar Rooftop and get 2 bottles of champagne & snacks or 1 bottle of premium Bol Geneva Gin (Holland) and up to 10 Fever Tree Indian Tonic plus snack, and 1 hour spa treatment for 2 persons.
ABar Rooftop also welcome music lovers to join the party every last Friday night of the month, and to secure a table in advance, a minimum spend of THB 7,000 apply for 5 guests and THB 14,000 for up to 10 guests.
Don't miss out on Bangkok's most sensational music event at the Bargrooves Vista album launch party by Jon White. Book a room or reserve at table at ABar Rooftop at Bangkok Marriott Marquis Queen's Park at 02-059-5999 or email [email protected].