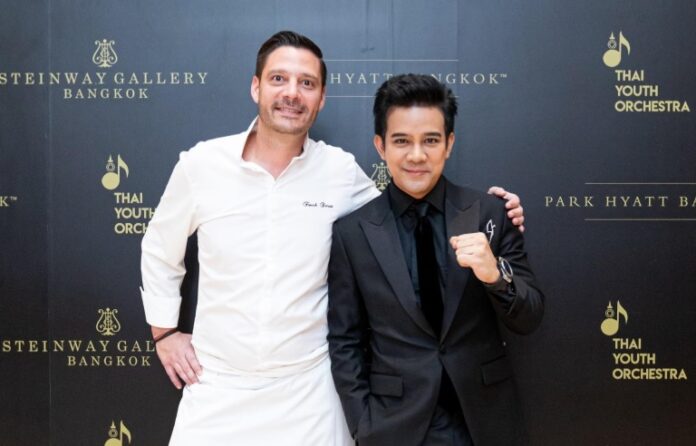 BANGKOK – Park Hyatt Bangkok is excited to announce hosting its first Charity Gala on Saturday, 8 June 2019 at the Ballroom. This occasion exemplified the Park Hyatt brand pillars of dining and arts and to bringing to life this brand culture.
The hotel has chosen to support the Thai Youth Orchestra under the Patronage of HRH Princess Galyani Vadhana (TYO) with intent to establish a new philanthropic tradition in Bangkok.
Open to anyone who wishes to support Thailand's future musicians, join in on a unique evening of masterpieces with the TYO providing musical scores following Executive Chef Franck Detrait and team's 4-course wine dinner.
"The hotel continues to revel in dining and art providing our guests with experiences that have rarely been done before if not at all," declared Mr. Michael Golden, General Manager, Park Hyatt Bangkok.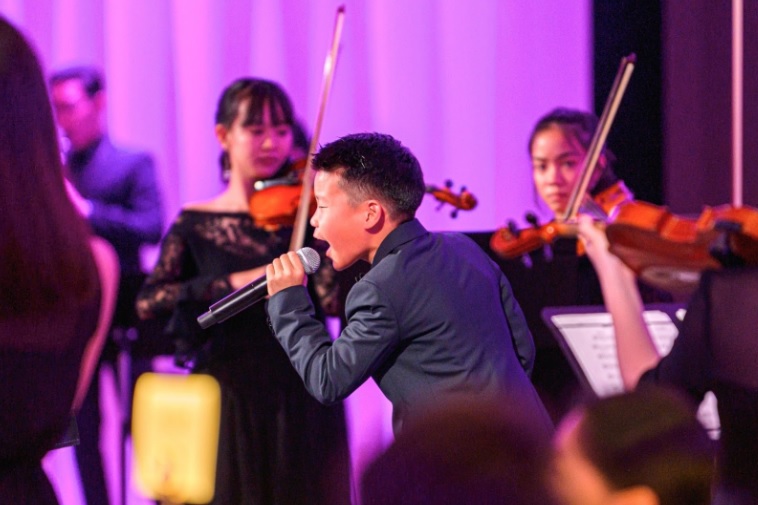 "Park Hyatt prioritises distinctive wining & dining and arts programmes that define its brand profile and promise," continued Michael Golden. "This new annual charity event presents a perfect expression of the marriage between those pillars and showcases to the community that we stand behind and support great artistry in many forms."
TYO was established with a clear vision: to create an international standard youth symphony orchestra, grooming aspiring professional musicians and other career leaders through music education, and represent Thailand's rich cultural heritage through classical music.
"It is an absolute honour to be supporting some of Thailand's most talented youths. Working closely with them, our team has crafted a gala menu reflecting the Four Seasons of Vivaldi where we aim to take guests on a journey through the beautiful times of the year," expressed Franck Detrait, Executive Chef, Park Hyatt Bangkok.
The impactful platform befits the TYO's brilliant young musicians and seizes the opportunity to raise funds that can be used to not only develop the children's talent but provide them opportunities and experiences on international platforms.
The TYO conductor Dr. Paye – Akkrawat Srinarong, disclosed: "We are thrilled to be invited to perform at this gala occasion, not only to bring pleasure to the guests but to play our part in raising funds that can be used to assist and promote Thailand's youth's musical talents."
Founded in 1986, the Thai Youth Orchestra is the oldest youth ensemble in Thailand. Its co-founder, Prof. Phukorn Srinarong, then concertmaster of Bangkok Symphony, became the orchestra's first Music Director. In 2006 it became the first music ensemble to be granted Royal Patronage by the late HRH Princess Galyani Vadhana and remains so to this day.
Over the past 32 years, the orchestra has produced over 1,500 professional Thai musicians, several achieving major international success. In 2017, the orchestra was awarded First Prize at the International Summa Cum Laude Orchestra Competition in Vienna, Austria, followed by the historic tour to Spain in 2018. This year, the orchestra looks forward to returning to Spain in August 2019.
Showcasing and supporting the event will be one of the world's most innovative piano crafters, STEINWAY & SONS. The STEINWAY & SONS name has stood for fine, grand and upright pianos since 1853. Made with the greatest care and premium materials with no compromises, their pianos are prestigious instruments par excellence. The role played by STEINWAY professionals are reflected by their dedication to absolute perfection and appreciate STEINWAY's continuance for high standards in sound, feel, beauty and investment value.
Much about Park Hyatt Bangkok is unique, starting with its status as the first Park Hyatt hotel in Thailand. The combination of internationally inspired architecture and interior design, exceptional accommodation, exquisite culinary offerings, and sophisticated works of art, creates a home-away-from-home for discerning travellers and connoisseurs of sophisticated living.