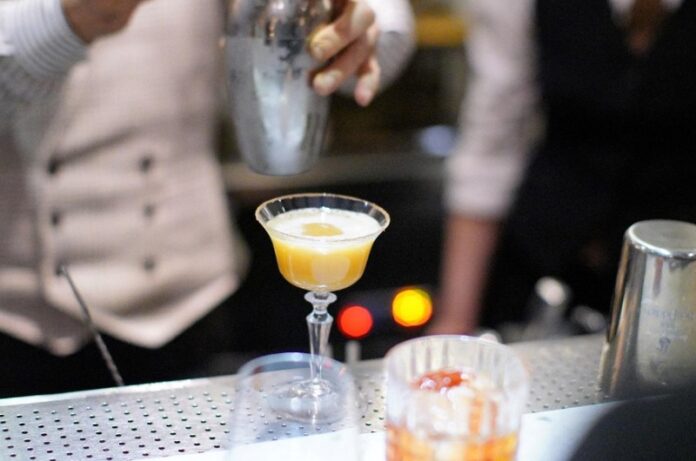 Rum lovers are treated to a world class experience with a week-long of signature rum cocktails by international bartenders
Once again, the week of fun and joy for rum lovers is back bigger and better than before with"Thailand Rum Cocktail Week 2019". A week that celebrates the ever-popular spirit loved by drinkers all over the world, the week aims to educate consmers through series of workshops and talks by industry experts and delight drinkers with special cocktail creations by renowned guest bartenders through venues in 5 major cities of Thailand, i.e. Bangkok, Chiang Mai, Samui, Phuket and Krabi. Don't miss the RUM Opening Party and Rum Close Party with live performance of famous DJs between July 8-15, 2019. 
Ano Chuminhak, CEO of KIN+ONE, founder and organizer of Bangkok Rum Cocktail Week said that the 2019 edition of Bangkok Rum Cocktail Week aims to achieve greater purpose, that is raising and shaking up the bar scene in Thailand and strengthening the community of producers, traders, bartenders, bar owners and consumers by encouraging them to exchange knowledge and share memorable time together.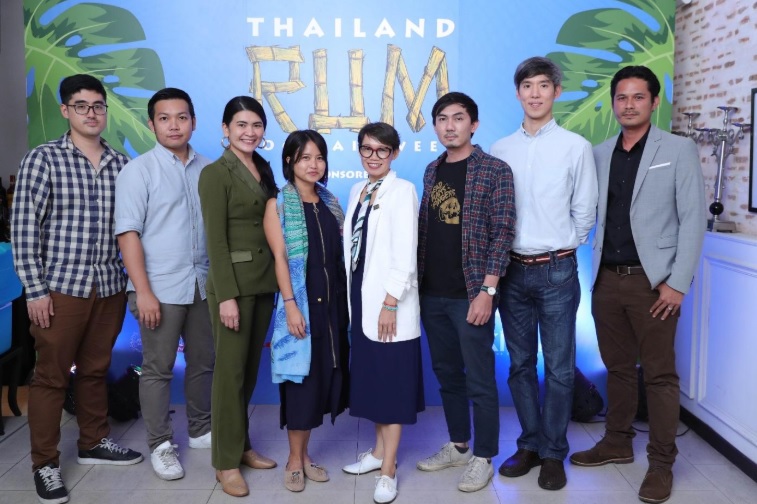 "This year, we will still have the key activity which has been a great success in the previous editions of the event, which is the rum seminars. This is a great opportunity for rum lovers to taste various different rums and indulge in decent experiences catered by top bartenders from around the world that we finely selected to participate as guest bartenders. This year, we expand the event beyond Bangkok to cover Chiang Mai, Samui, Phuket and Krabi. All of which are Thailand's major cities that have high potential to shine in the global scene."
In Bangkok, the seminar will take place at the Bamboo Bar, Drink World's number 9th best bar, on July 9, 2019 with topics related to new rum. On July 10, the seminar will cover cocktail making with renowned Thai rum, Mekhong, by Luca Cinalli with Tony Pescatori heading Art and Fasion Cocktail with Praya workshop on July 11. Four more seminars are hosted as followed.
July 10 in Phuket at Dibuk House by Boo Jing Hang (Singapore) and Mari Nakano (Japan)

July 10 in Chiang Mai at Drink Smith by Jiawei Bai (Singapore)

July 13 in Krabi at Get Rad's by Shingo Gokan (Japan)

July 14 in Samui at Tiki Box by Davide Boncimino (Singapore) 
The vibrant fun that rum lovers should not miss throughout the week of Thailand Rum 
Other 4 particiapting cities are also welcoming international guest bartenders including Shingo Gokan, Luca Cinnalli, Mari Nakano, Kentaro Satoh, Eric Adinarev and Igor Pavlov.
Thailand Rum Cocktail Week 2019 had a press conference on June 25, 2019 at Sorrento on Sathorn Road with Kayama, renowned bartender from Japan, mixing rum cocktails using top brands such as Mekhong, Phraya, Havana and Liverpool. The Rum Close Party was also announced to be held at Revolution Cocktail between 6pm to midnight, which is gaurateed to bea rum-soaked night accompanied by trendy tunes by international DJs.  The story of Thailand Rum Cocktail Week 2019 from the opening party to the closing night will later be presented for everyone to enjoy. 
Enjoy a week of rum and indulge in new experiences with fellow rum lovers at Thailand Rum Cocktail Week 2019 between July 8-15, 2019. For information and event updates, please visit https://web.facebook.com/ThailandRumCocktailWeek/