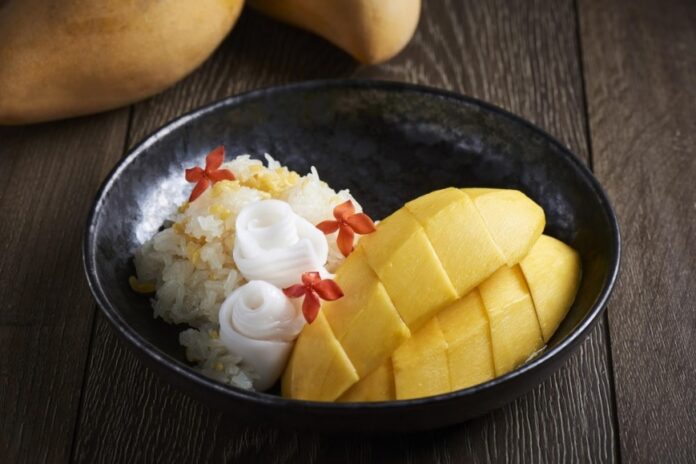 Siam Tea Room is designed in a contemporary Thai style with exotic flair, featuring traditional wood paneled walls, lacquer ware, artistic Thai furniture, classic celadon ceramics from Kanchanaburi Province, Aranyik steel cutlery from Ayutthaya, and staff uniforms made using indigenous "mor hom" fabric that exudes warm and friendly Thai charm.
The food and drink menus at Siam Tea Room is created and overseen by experienced Thai Sous Chef Phukvarun Watchmon who has been in the culinary circuit since very young age. Chef Phukvarun started the tenure at the Royal kitchen of Klai Kang Won Palace in Hua Hin, Prachuap Khiri Khan Province before joining the Thai kitchen teams at various top hotels. Chef Phukvarun, or Chef Golf, was also a Thai cuisine teacher. Her creations of authentic Thai dishes exuded unique local charms with international flair to impress diners and delight them with every bite of the dishes.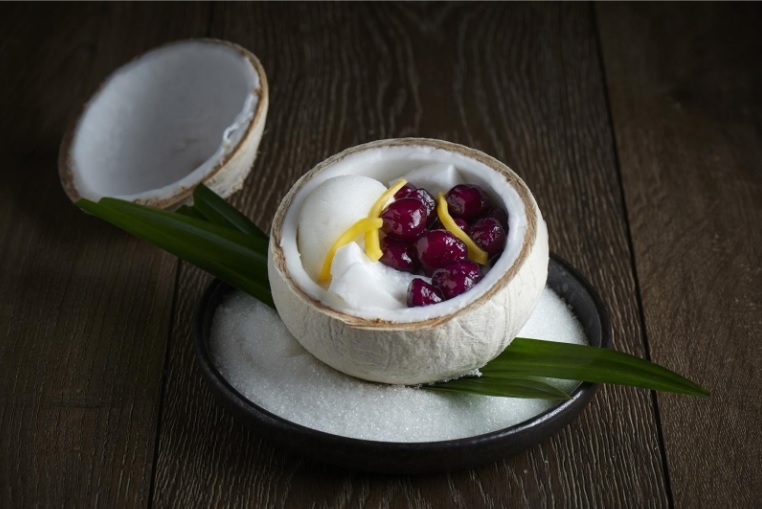 Chef Golf fine sources prime quality ingredients from all over Thailand. Highlight is local, indigenous organic greens that enhance the texture and flavors of the local dishes. Recommended dishes include "pla kapong tod sauce madan" – deep-fried sea bass with sweet and sour caramelized garcinia sauce. Another highlight is the traditional dish, "yum yai sai sarapat", where fruits are tossed with spicy salad dressing, soft shell crab and crabmeat. Another must-try is "goong pae yum ma-muang" where crispy fried shrimps are topped with flavorful mango sauce. If you prefer soup or curry dishes, don't miss "kang leuang pla kao" – southern style grouper yellow curry with taro stalk, tamarind and lime; "massaman si klong nuea" – slow-cooked short rib beef in creamy red coconut curry with crushed peanuts; "tom yum goong talay namprik pao nam khon" – spicy and sour lightly creamed prawn soup among others. 
Cap off the meal with all-time favorite desserts such as "khao niew ma-muang mapraw orn" – sweet coconut sticky rice with ripe mango and warm coconut sauce, "ploykrob mapraw hom" – the cooling water chestnut amethyst with creamy coconut syrup and snowy ice as well as an extensive coffee selection using carefully selected beans of the hills of Chiang Mai and the northeastern part of Laos.
Enjoy the indulgent, healthy local Thai dishes prepared with authentic cooking methods and prime quality ingredients from all over Thailand at Siam Tea Room, Bangkok Marriott Marquis Queen's Park, daily from 07.00 to 23.00hrs. For information and reservation, please contact +66 (0) 2 059 5999 or email [email protected].
Or connect with us via these channels:
Website:  www.bangkokmarriottmarquisqueenspark.com
Facebook:  https://www.facebook.com/siamtearoom/  
Line official account:  @siamtearoom