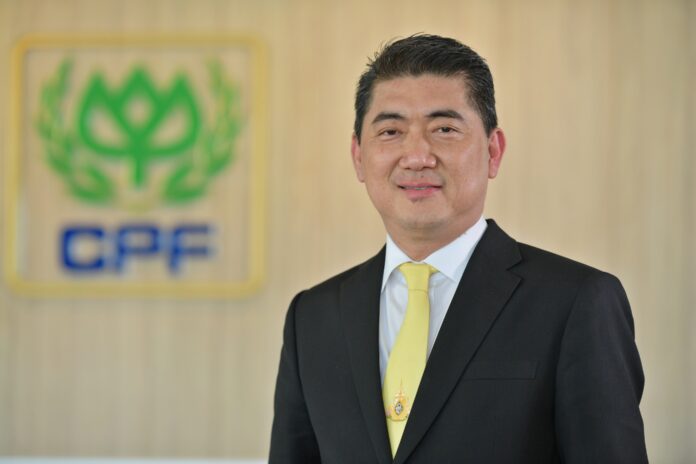 Charoen Pokphand Foods PCL (CP Foods) has been listed in Dow Jones Sustainability Indices (DJSI) Emerging Markets 2019, a globally recognized sustainability index, for five consecutive years. This reflects trust and acceptance as a leading sustainable business practices and growth of the company.
Mr.Prasit Boondoungprasert, Chief Executive Officer of CP Foods, said that as a leading agro-industrial and food conglomerate, the company is among 17 high profile selected companies in the FOA Food Products industry group of DJSI. By included in DJSI list, has ensured the company's efforts and strong intension in developing and improving the operations efficiency, employees' notions as well as creating stakeholders engagement at all time.
Moreover, the company commits to integrating sustainable business practices in line with UN Sustainable Development Goals (UN SDGs) and UN Global Compact.
CP Foods emphasizes on efficiency management in all dimensions including economy, social and environment. Particularly, the company has outstanding performances in many areas such as reducing plastic packaging by 27,000 tons during 2006 – 2019, shifting to renewable energy in feed, farm, food businesses with a combined of 25% of its total energy consumption, projecting to achieve carbon footprint reduction at 25% by 2025 compares to based-year in 2015, conducting Human Rights Due Diligence to ensure fair labor practices and undertaking innovation to drive long-term business growth.
"CP Foods believes that a successful business shall not only be able to generate high revenue but altogether the business should adhered to good governance, environmental sustainability, and giving back to our communities," noted Mr.Prasit.
DJSI is one of the most highly regarded global sustainability indices, jointly developed by S&P Dow Jones Indices and SAM. Over 3,500 publicly traded companies in 61 industries across the world were invited to participate in SAM's Corporate Sustainability Assessment (CSA), which covers economic, social and environmental dimensions.
CP Foods is also a co-founded of the Global Compact Network Thailand, which established to jointly architect world's sustainable development in line with UN SDGs as well as a selected member of FTSE4Good by FTSE Russell until now.