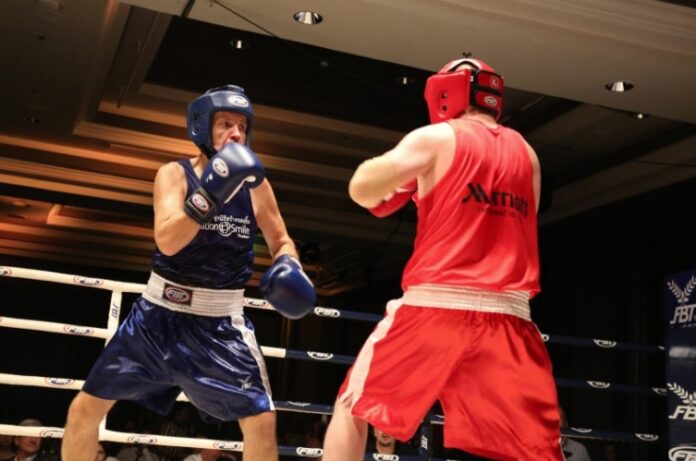 Bangkok, Thailand, September 26, 2019 – Marriott Thailand Business Council, in association with Operation Smile Thailand, is hosting the eighth edition of "FIGHT NIGHT 2019", a charity boxing event that raise funds to provide free surgeries for children affected by cleft palate and other facial deformities.
The adrenaline-rush event, "FIGHT NIGHT", which is in its eighth edition, is slated to take place on October 10, 2019 at Bangkok Marriott Marquis Queen's Park where amateur boxers are welcome to showcase their performance in the ring. Staged in lavish and fun Las Vegas-style, the bouts are accompanied by sumptuous feast of food and drinks, plus lucky draw for a special prize. All proceeds from ticket sales and ringside VIP tables will go to benefit Operation Smile Thailand.
Mr. Simon Bell, General Manager of Bangkok Marriott Marquis Queen's Park said, "FIGHT NIGHT is our annual charity event that has been organized in conjunction with Operation Smile Thailand to raise funds to aid thousands of children in Thailand and beyond. We at Marriott International all have big smiles on our faces and pride in our hearts as we are operating our business with social responsibilities and a commitment to give back to the community. We hope to give children with cleft lips and nasal deformities better living conditions so that they are able to support themselves and their families, and enjoy a fulfilled life."
Marriott Thailand Business Council is determined to support the community through various social responsible activities wherever it operates. The council has supported Operation Smile Thailand with various fund raising events that include FIGHT NIGHT and Marriott Thailand Open while Marriott volunteers participate in medical activities all over Thailand. The social responsible effort goes along with Marriott International's resolution, "Serve 360 – Doing Good in Every Direction", the policy that was first introduced to the public in 2017 to run through 2025.
Operation Smile Thailand is one of the world's largest non-profit medical volunteer organizations founded by Dr. Bill Magee and wife Kathy Magee. The mission is to give free operations for children with cleft nasal and facial deformity in Thailand and nearby countries. Since 1977, medical and non-medical volunteers as well as staff members of Operation Smile Thailand have been working tirelessly to perform more than 12,000 free surgeries for children in rural areas throughout Thailand. Marriott Thailand Business Council is lending support to Operation Smile Thailand with aspiration to give better lives to children with cleft nasal deformity throughout Thailand, blessing them with eternal beautiful smiles.
FIGHT NIGHT is on October 10, 2019 from 18.30hrs. at Bangkok Marriott Marquis Queen's Park. Guests can join Marriott Thailand Business Council's effort in supporting Operation Smile Thailand with THB 4,200 entry per person (inclusive of food and drinks). VIP packages include THB 40,000 for a table for 10 and THB 50,000 for a ringside table for 10. Reservation can be made at [email protected] or call 0-2059-5999.