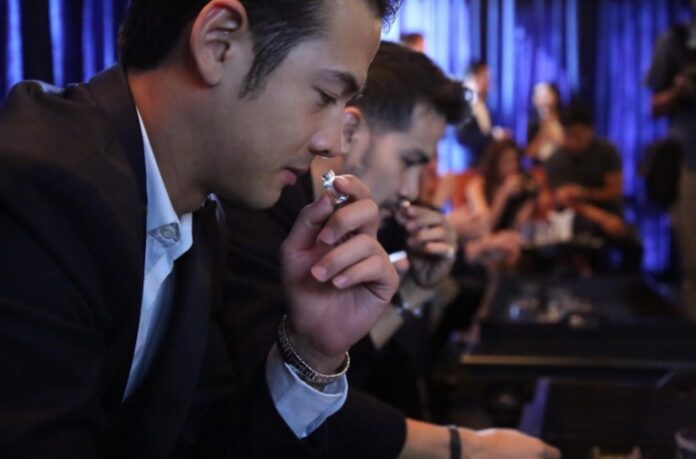 Diageo Moët Hennessy (Thailand), importer and distributor of premium spirits in Thailand, opens a new door to the world of single malt with Single Malt Masterclass that aims to offer in-depth single malts knowledge and extensive flavour profiles of single malts from different parts of Scotland in 12 master classes throughout the year. 
Single malt is a spirit of long, illustrious history and somehow it is underrepresented. Not a lot of drinkers fully understand the characters of single malt and even how to drink it properly according to international practice. A single malt expert is called for to give accurate understanding of the spirit and help drinkers enjoy it to the fullest. Diageo Moët Hennessy (Thailand) is hosting Single Malt Masterclass to offer extensive knowledge of single malt, raising the standard of single malt scene in Thailand, educate the potential consumers and create new single malt experts. 
Jarinee Wongkamthong, Marketing Director, reveals that, "According to market research on alcoholic beverage consumption, we found that each age group has different drinking behavior. The millennials that are into parties and going out are prone to choose premium whiskies such as Black Label, Red Label or local spirits. Once they're working, they tend to choose imported whiskies. Later in their adulthood, they tend to drink at home or in private spaces, and look for more premium products. This is where a lot of consumers that have been exposed to drinking experiences overseas choose to drink single malt."
At Diageo's Single Malt Masterclass, participants will get to learn about the origin and history of single malt through various celebrated brands including The Singleton, Dalwhinnie, Talisker, Glenkinchie, Cragganmore, Lagavulin and Oban, as well as single malt's most trusted qualities, unique characters and how to best enjoy it. The master class entails four parts, including 2-hour of in-depth history of single malt, experiences sharing with brand ambassadors, single malt tasting and single malt food pairing workshop where participants get to appreciate unique characters of single malt from Scotland. Moreover, participants will also realize how to drink responsibly under the concept of 'Drink Better, Not more'.
"The objective of the master class is for the participants to take this knowledge and understanding to create a community and relay their experiences to other single malt lovers. Most importantly, participants will learn how to appreciate single malts to their fullest potential. Upon completion, they will receive a medal which they can redeem special privileges at our partnering shops and stores," Jarinee says. 
Treat your taste buds and expand your horizon to become a single malt connoisseur at Single Malt Masterclass. Each of the 12 sessions that run throughout the year only accommodates 20 participants.