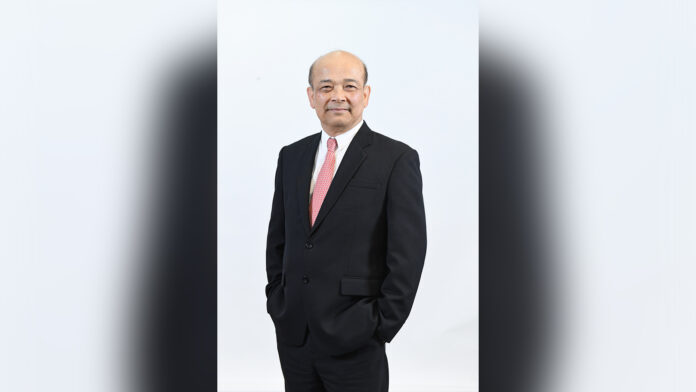 Charoen Pokphand Foods PCL (CP Foods) commits all fishmeal use for entire group are made from legal practices and traceable sources.
Dr. Sujint Thammasart, DVM, Chief Operating Officer – Aquaculture Business of CP Foods, said all CP Foods' seafood operations both in Thailand and the overseas investment have integrated UN Sustainable Development Goals (SDGs) into their businesses with social responsibility, environmental footprint and traceability throughout supply chain.
In response to consumer demand for sustainable products, CP Foods has proceeded the Fisheries Improvement Projects or FIPs, which drawn to promote sustainable fisheries and to protect marine resources throughout international and Thai maritime.
Currently, the company has also established CP Food Fishmeal Sourcing Restrictions to guide its aquaculture operations in Thailand and extending to overseas operations. It aimed to ensure that they are all working under a single standard for sustainable sourcing of marine ingredients.
Under the restrictions, CP Foods commits to use by-product fishmeal that is traceable and sourced from processing plants certified by Global Standard for Responsible Supply (IFFO RS), which is consistent with the Code of Conduct for Responsible Fisheries of the Food and Agriculture Organization of the United Nations (FAO).
For by-catch fishmeal, CP Foods commits to source the ingredients from fisheries which have been certified according to international standards or legally examined by various parties that include officials and representatives of the Department of Fisheries, concerned operators, academics and consumers.
At present, 100% of fishmeal sourced and used for Thailand operations has been from by-product of fish processing plants and certified by the IFFO RS.
For our oversea operations, CP Foods in India has collaborated with fishery societies, seafood companies and India's government to establish the country's first-ever FIP accepted onto the IFFO RS Improver Programme (IFFO RS IP), which is now ready for implementation. The developed fisheries action plan will push for more assessment of marine stocks in the west coast of India in an effort to prevent overfishing. Under the programme, the company will arrange training courses for partners in the supply chain, including fishmeal producers and fishermen, to guide them through sustainable practices.
For Vietnam's operation since 2017, CP Vietnam Corporation (CPV) is driving a pilot program for Fishery Improvement Project (FIP) in Baria-Vung Tau province, Vietnam, together with fishmeal processors and feedmill producers in the area. Collaboration with IFFO RS, this pilot program will be an important input to the development of assessment criteria for mixed trawl fisheries, which are unique in the South East Asian region and challenging to manage. Currently, it is in process of drafting a Fishery Action Plan (FAP) and expect to submit the plan to IFFO RS in early of 2020.
Dr. Sujint added that the company operations both in India and Vietnam FIPs practices are the prototype model. To achieve maximum sustainable development, the model need to be expanded its scope to other coastal areas across the countries. Therefore, it requires all sectors in seafood supply chains to join hands and push forward the FIPs together, creating a significant change throughout the seafood supply chain.
"It is important to note that CP Foods is a buyer of fishmeal and producer of farmed shrimp as well as shrimp feed; we have never been an operator nor owner of any fishing vessel, and we do not produce fishmeal. However, CP Foods has a clear policy to make all of its operations worldwide to operate in accordance to international standards in an effort to prevent IUU and promote sustainable supply chain," he added.
CP Foods also collaborates with Seafood Task Force in Thailand and international organizations such as Seafood Business for Ocean Stewardship (SeaBOS) to crack down illegal fishing as well as providing human rights protection for the fishermen.