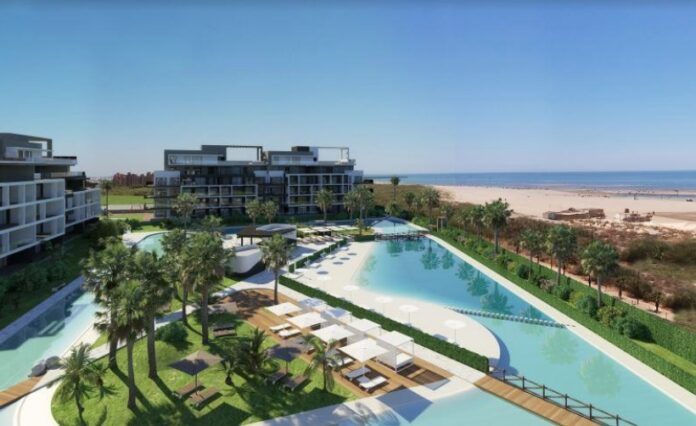 The Overseas Property Show set for Grand Centre Point Terminal 21 in Bangkok on November 23 and 24
First time The Overseas Property Show has hosted an event outside of Europe
More than one hundred investors expected to attend the two-day international property showcase
BANGKOK, Thailand – The Overseas Property Show comes to Asia for the very first time with a two-day showcase set for Grand Centre Point Terminal 21 in Bangkok on November 23 and 24. The show is a one-of-a-kind international property exhibition and will have a unique selection of real estate investment destinations on display.
Those who attend The Overseas Property Show can learn more from award-winning agents who represent beautiful properties in Portugal, Spain, Cyprus, Cape Verde and the United States among other locations. Visitors will be able to browse a superb portfolio of real estate at varying price points while free, personalised consultations can be arranged throughout the two-day event. 
Additionally, experts from each location will be on hand to offer professional advice on finance, property management, rental simulations, tax incentives, currency exchange and the buying process in each country.
"At The Overseas Property Show, visitors will have the option to browse properties that fit both their personal taste for a holiday home or retirement planning, and those they may choose for investment purposes. The show provides attendees a great opportunity to sit with agents and really understand their investment options," Chris White, CEO & Founder of The Overseas Property Show, explains.
The event marks the first time some of these real estate investment destinations have been presented in Bangkok. Buyers who attend The Overseas Property Show can take advantage of a number of special promotions including free accommodation for three nights in Portugal when viewing local properties.
Regularly held in Europe, The Overseas Property Show connects real estate buyers and investors to holiday homes, permanent residences, retirement properties and rental real estate from around the globe. Dot Property is helping organise the exclusive event and will use its local expertise to ensure a successful show.
"We're thrilled to help bring The Overseas Property Show to Asia for the first time and feel Bangkok is the perfect spot for the inaugural event," Adam Sutcliffe, Director, Events and International Markets at Dot Property, states. "The strong Thai baht is empowering property investors in Thailand with greater spending power and more buyers than ever before are considering overseas real estate opportunities. The Overseas Property Show is offering them an exclusive chance to learn more about international property investment right here on their doorstep."
Tickets for The Overseas Property Show at Grand Centre Point Terminal 21 in Bangkok are available free of charge. The two-day event will take place on November 23 and 24. For more information, please contact Jade Chan from Dot Property at 065-512-9204 or [email protected]