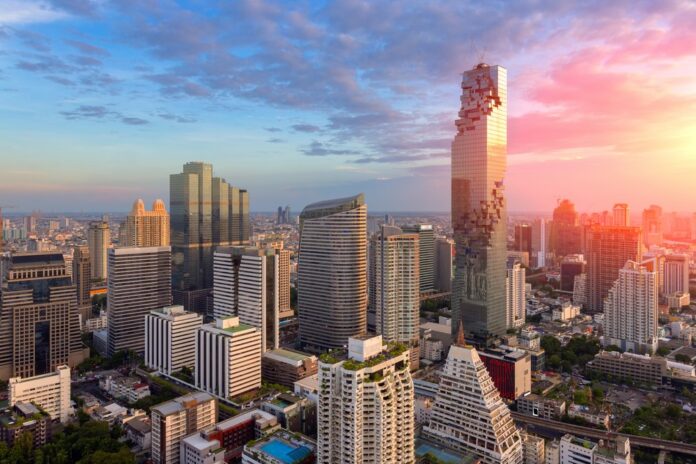 Expats who've recently been stationed in Bangkok can find the whole ordeal of locating a suitable condo to move into as quite a daunting task at first. Luckily, there are plenty of suitable expat condo rentals on the market.
But choosing which areas of the city to reside in can demand some sightseeing around the city to find the most desirable area for you. In a vast city of twelve million people, some areas will appeal to the expat more than others.
Naturally, you'll want to find the neighbourhoods that offer the types of necessities you need to make life easier in a foreign land. Your public transportation needs also have to be addressed. Schools are an important issue to consider if you're moving to Bangkok with your family. Good restaurants and entertainments venues may also be high on your list of must-haves.
Condo Standards are High in Bangkok
Due to the recent housing boom in Bangkok, your choices will likely offer much more amenities than you'd expect for the money. With housing prices low and housing standards high, it's a great time to be looking for expat condo rentals in Bangkok.
Practically every modern condo comes complete with a swimming pool and a fitness centre on the grounds. Some have beauty salons, laundry and dry cleaning facilities and convenience stores as well. You'll have your choice of amenities to choose from to make your stay comfortable and enjoyable.
Home Connect Helps You Locate Your New Home
All of these needs and conveniences are readily available in the many delightful neighbourhoods you'll find in looking around the city. But once you've located a suitable area in which to settle down and call home, you'll still need to find a suitable expat condo rental. And this is where Home Connect can prove to be invaluable.
Home Connect has hundreds of spacious condos available for rental in every part of the city. Their selection of condos, apartments, detached houses and townhouses are among the largest listings in Bangkok.
Let the Home Connect Website Make Your Search Easy
With Home Connect, it's easy to find the perfect expat condo rental in an ideal neighbourhood. By using the Home Connect website, you'll be able to specify which public transport systems you need to access every day, your monthly rental budget limit, the number of bedrooms and which section of the city you'd prefer.
Then let the Home Connect pore through their vast selection of listings and choose the ones that match your needs. They'll find a wealth of luxury or economy condos based on your budget that provides everything on your list.
Start and End Your Search with Home Connect
If you're familiar with the city, you can start and end your housing search with Home Connect. You'll never have to venture out to look at condos until you've found the one that's right for you.
Home Connect offers several pictures of each unit and a map of the location so you can be sure of what you're renting. Spend less time and energy looking for a suitable expat condo rental with Home Connect.