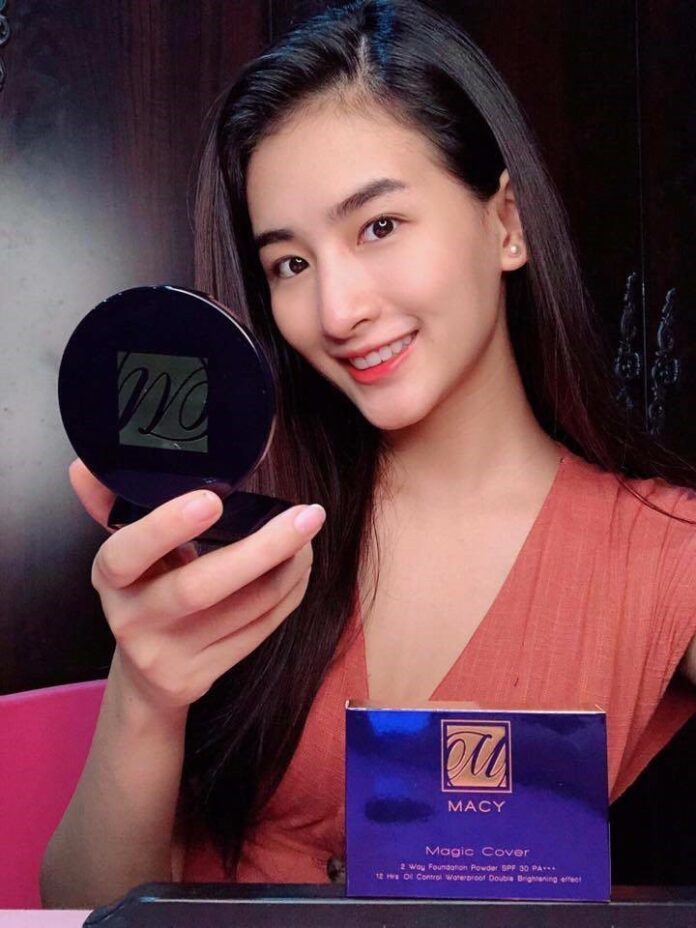 A new beauty product,under the brand name MACY,has hit the market in Myanmar, as well as other CLMV countries. The foundation powder, recently introduced in early September, became an instant bestseller.
MACY magic puff is an all-in-one face powder mixed with concealer and other imported ingredients. Using a specific oil-controlling formula from France, fortified with pure glutathione extract from Switzerland, it provides coverage of blemishes while reflecting a perfect and smooth complexion.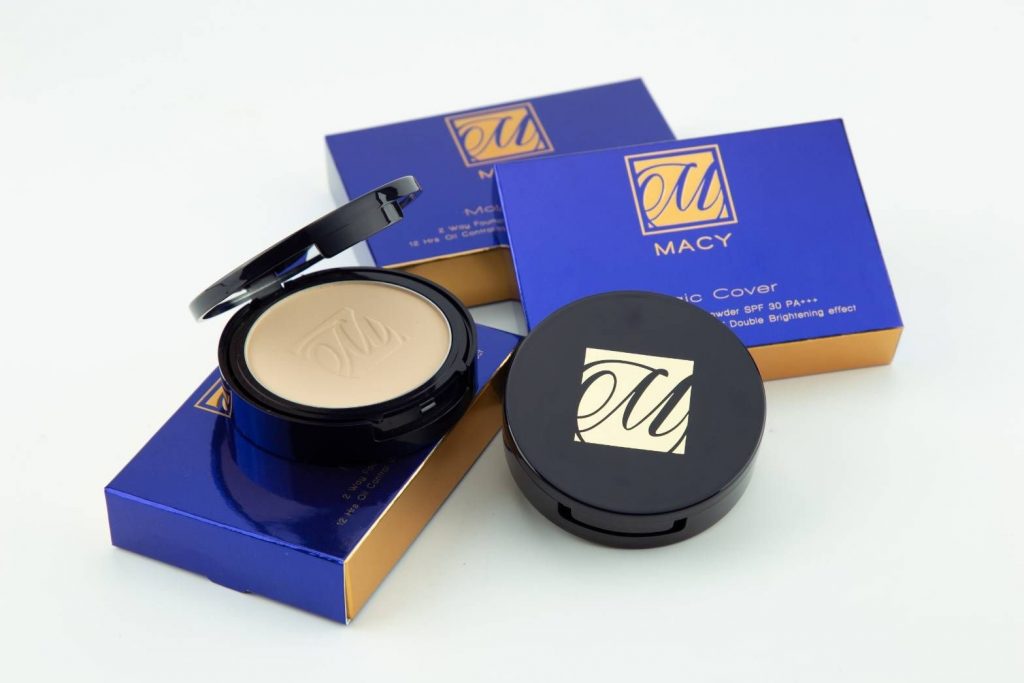 High demand for MACY products has sparked a torrent of orders into Myanmar and other CLMV countries, namely Laos, Cambodia, and Vietnam, to satisfybeauty lovers who fell completely in love with MACY compact powder.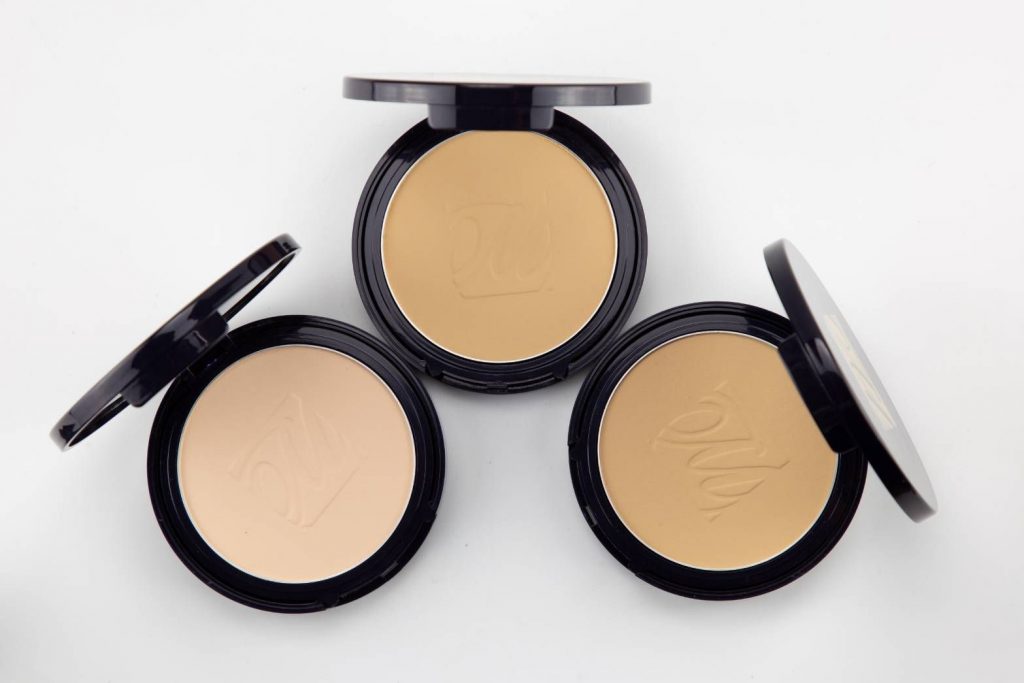 MACY has deployed a small-town marketing strategy that worked incredibly well. As a made-in-Thailand product, it was first marketed in neighbor countries and promptly became the talk of the town with soaring sales, proving that Thai products are highly regarded abroad, especially in the beauty market.  MACY topped the bestselling list in Myanmar market. It was so popular there that Thai visitors bought and carried it back home, thinking it was a Myanmar brand. Actually, MACY was conceived by a Thai businesswoman: Mona Intarasonti, an expert in foreign marketing.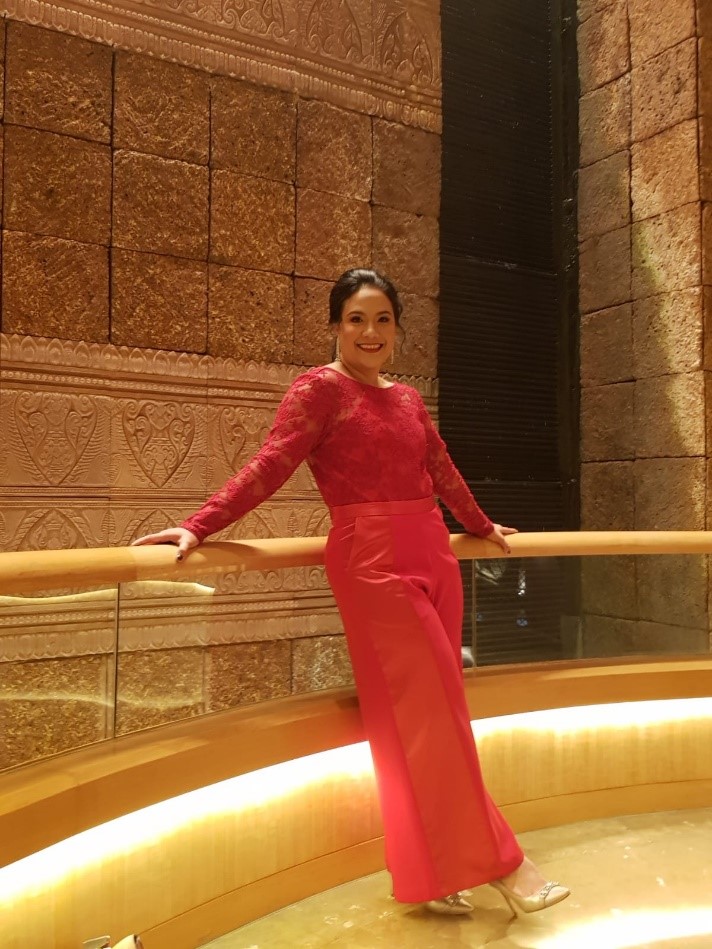 According to her, "Myanmar market is doing so well that supply almost went short. We have a lot of distributors there. There is also a lot of orders from other neighbor countries. In Thailand, we have just put it on the market, andwe are looking for additional business allies. I am available for marketing advice and would love to work with online vendors. Although we are still a new player in the Thai market, but from my experiences of more than a decade in the ASEAN market, MACY compact powder is the perfect answer for ASEAN women. It is waterproof and sweatproof. It magically conceals. The powder is exquisitely fine, a complete beauty solution in one package."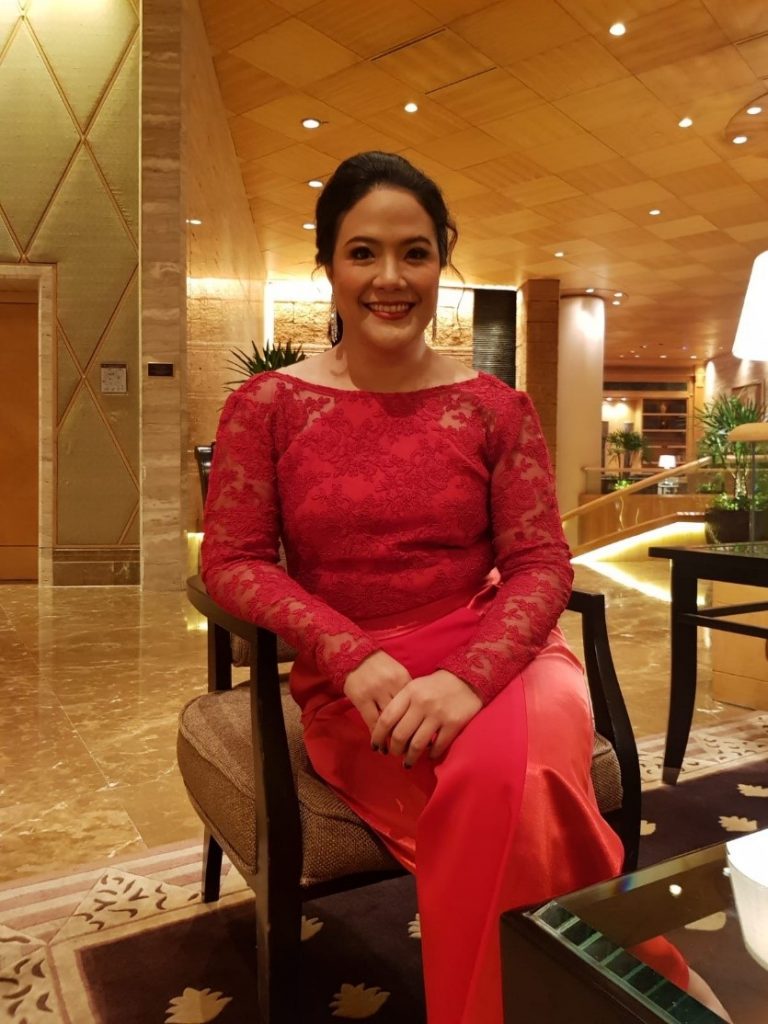 The hot trend circulating through social media in neighbor countries led to continuous positive mentions and reviews of MACY compact powder. "We want to globalize Thai brands, because Thailand is a high-end makeup producer, offering Asia Pacific's best innovation, and we are now welcoming distributors," Mona Intarasonti clarified. The product is formulated with the best ingredients the world has to offer at the moment. MACY compact powder not only acts as a concealer while rendering a bright, smooth, and flawless complexion, it also contains a high UV protection quality. A naturally luminous look is guaranteed. Never too glaring or grayish. Best of all, it is the perfect match for ASEAN women's skin condition.