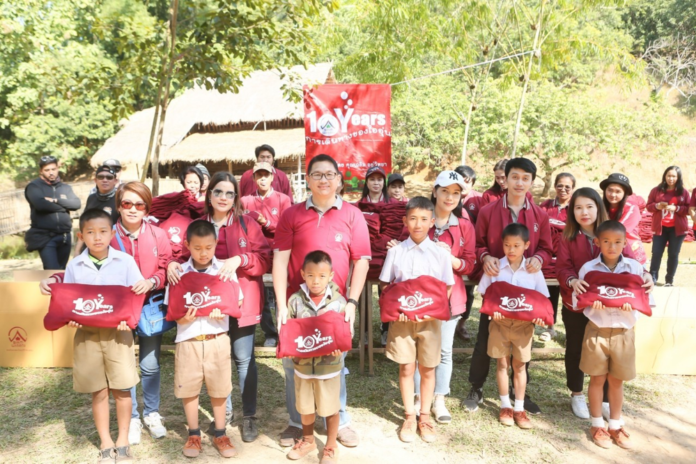 With unwavering determination to give back and serve society, Siam Winery, the producer and distributor of Thai wines and beverages, continus with the "Journey of Love" social responsibility campaign for the 10th year running.
Siam Winery, along with volunteers from within the organization as well as volunteers from outside organizations, networks and universities in two community enhancement trips: Sob Mei School and other children centers in Sob Mei district of Mae Hongson between 15-17 November and Baan Saen Suk Learning Center for Sustainable Living in Mae Chan district of Chiang Rai between 13-15 December, to donate warm clothes and school supplies to the students and the underprivileged in areas affected by cold climate.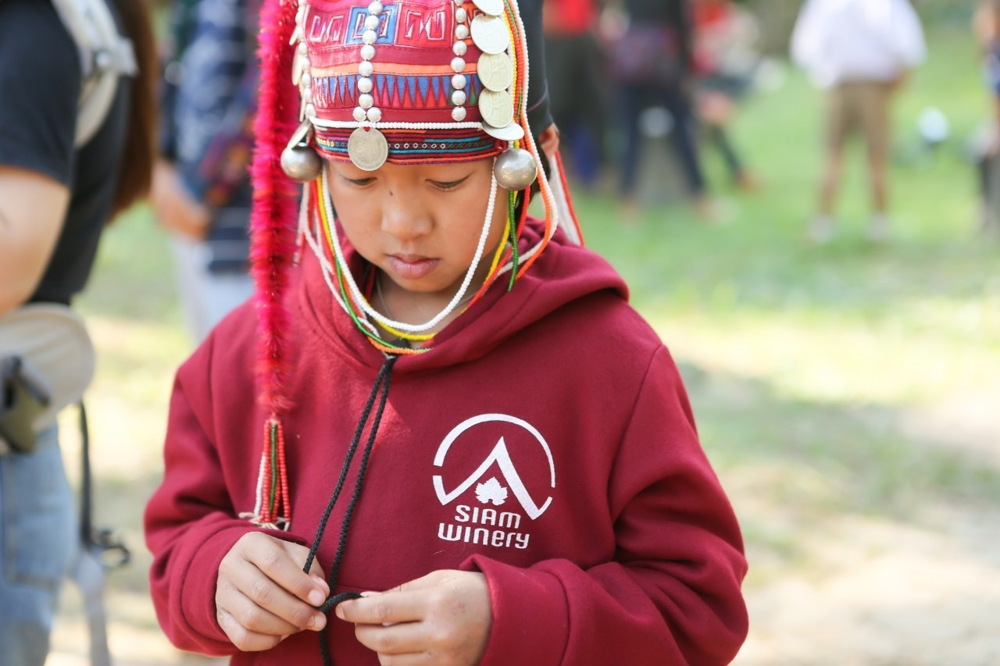 Mr. Chayapol Sornsil, Corporate Social Responsibility Manager of Siam Winery, says, "We strongly believe that a good society needs good foundation to thrive. Therefore, Siam Winery takes on missions to improve, develop and enhance society with various social responsibility projects and volunteer works to sustainably improve quality of life of the people in rural areas of Thailand. We have travelled to many remote, barren and underdeveloped areas throughout Thailand to determine what the youths and students in the schools need the most. The findings from this research helped us start the "Journey of Love" campaign 9 years ago. Throughout these 9 years, Siam Winery has donated school supplies and living essentials to the community to improve people's quality of life. This year, as the campaign turns 10, we hosted two trips to provide aid to students in remote areas and at the same time support the communities and their families. With these trips, we donated clothes, school supplies and sports gears to a school in need to provide aid to those affected by the severe cold. The trips also allowed us to exchange wisdom and knowledge with the locals, and closely observed their way of life. The learnings from these trips allow us to better understand the needs of these communities and how we might further do our part to contribute to their future development."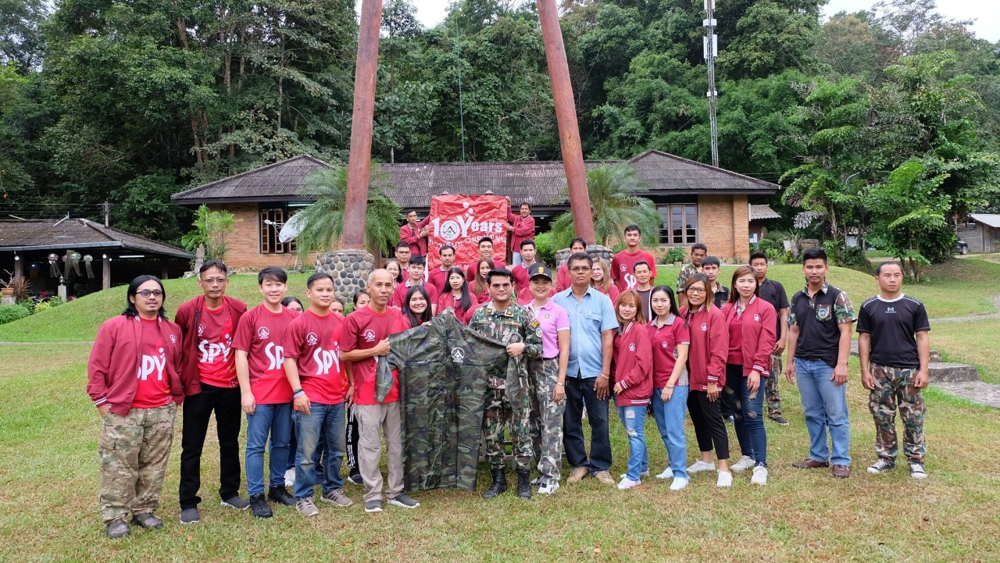 Sob Mei School is located in Mae Sam Lab sub-district, Sob Mei district in Mae Hongson, where most of the population are Karen people. Traditional in their way of life, they reside alongside Salawin River and sustain their living with agriculture, thanks to the natural abundance and decent weather that grant them diverse high-yield agricultural products.
The school offers primary education from Grade 1-6, including 205 students with 65 live-in students and 18 teachers. The district has three children centers; Baan Sob Mei with 30 children, Baan Pa La Ee with 20 children and Baan Go Ngo Kee with 22 children. Among the children are also ethnic minorities and orphans that lost their parents in the war.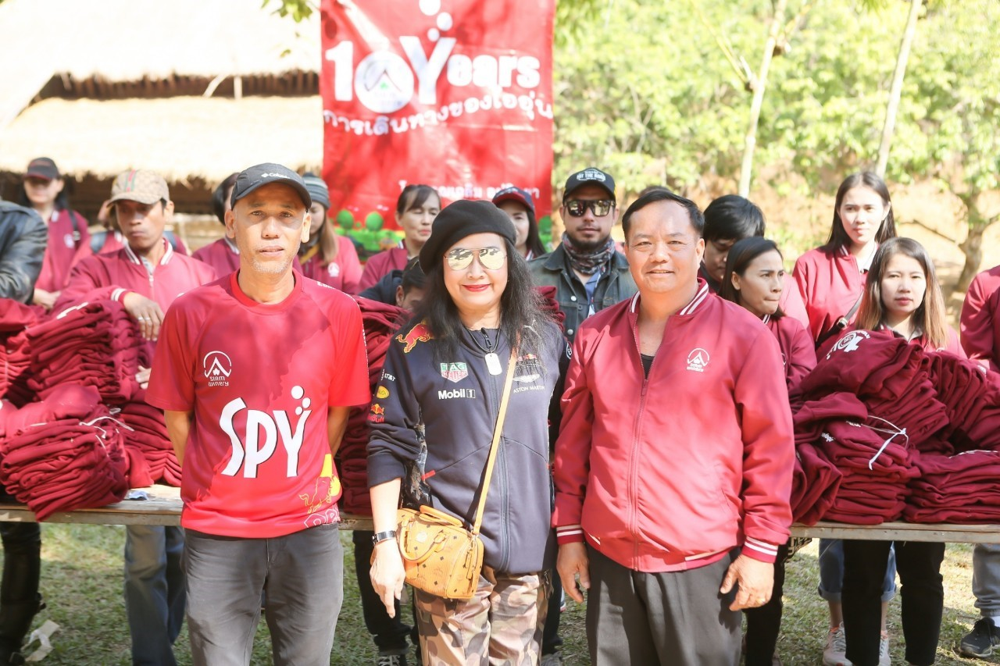 Meanwhile at Baan Saen Suk Learning Center for Sustainable Living in Mae Chan district of Chiang Rai, where Siam Winery visited between 13-15 December, volunteers from the firm and Baan Saen Suk Youth Home in Chiang Rai joined hands with locals to build check dam. The group also had the chance to observe the sustainable living project at Saen Suk Youth Home and donate warm clothes and blankets to the villagers.
Baan Saen Suk was founded in 2007 by Mr. Teerawat Pitakpraisri, founder of Mae Kham River Preservation Foundation. He took in underprivileged children from remote areas to nurture and give them education. The Learning Center for Sustainable Living is a livestock project supported by Siam Winery Trading Plus that improve and enhance life skills for children and youths during their stay at the home.
The project aims to inspire children to improve themselves and learn to adopt sustainable and self-sufficient ways of living the right way. Furthermore, these wisdoms and knowledge will then be passed on to their parents, equipping them with know-how of sufficiency economy that is an ideal solution to poverty. From this program the families have more sideline jobs and have become able to live sustainably and sufficiently within their traditions along with forest preservation practice – a model that can be passed on to the next generations.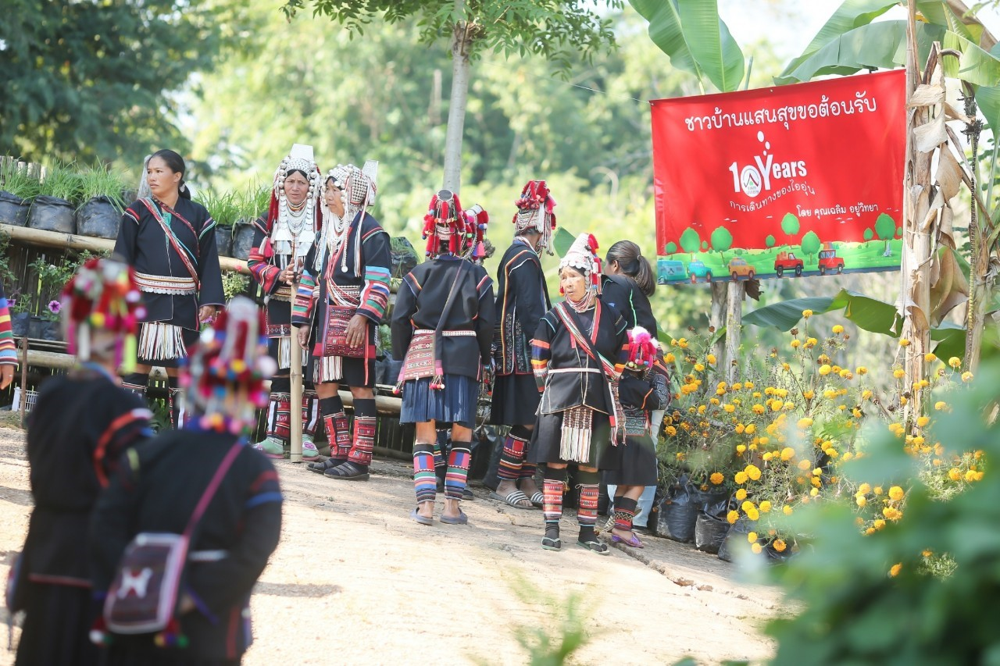 The "Journey of Love" campaign aims to increase the potential of the students in the area, equipping them with skills and knowledge that will help with their future occupations. The firm also hopes for this center to provide decent, nutritious meals to the adopted children. Part of the proceed also goes to support household expenses, while the center renders itself as a learning center with parents and villagers from remote areas to gain knowledge.
The center also donates livestock and crop seeds, promotes indigenous hilltribe traditions and natural resource preservation that will nurture and enhance their way of life and improve life quality, allowing the people to look after their families and give proper educations to their children.
With the genuine determination to give back to society, Siam Winery aspires to help communities grow sustainably. For more information and updates about "Journey of Love" and other social responsibility projects, visit www.siamwinery.com.