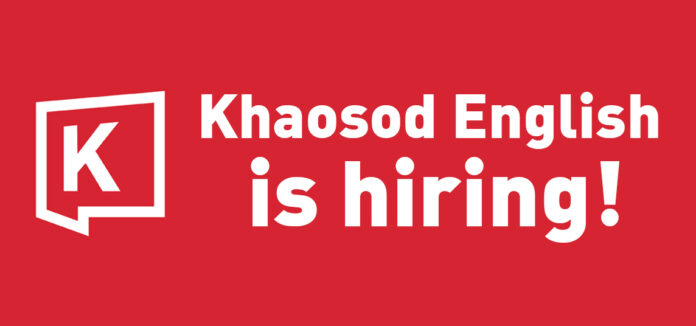 Khaosod English is looking for a full-time subeditor for its Bangkok newsroom to maintain our reputation for a quality news source for Thailand. Thai and foreign candidates are welcome to apply.
Responsibilities include:
Spell checking articles, proofreading copies, and rooting out any embarrassing grammatical errors to save us from being Twitter-shamed.
Ensuring that the stories "make sense," are logically sound, and easy to comprehend to average news readers.
Publishing stories and content on multiple platforms, and coordinating with staff members in the newsroom.
Qualifications include:
Several years of professional journalism experience and a relevant degree.
Familiarity with Associated Press style guide.
An unbending, orthodox respect for English grammar and spelling.
Experience in video editing is a plus.
Send applications to [email protected]. Include your CV, cover letter, and a sample of past work.
Note: The subeditor will also have opportunities to write stories for publication.